SportsNation Blog Archives

Tennessee Volunteers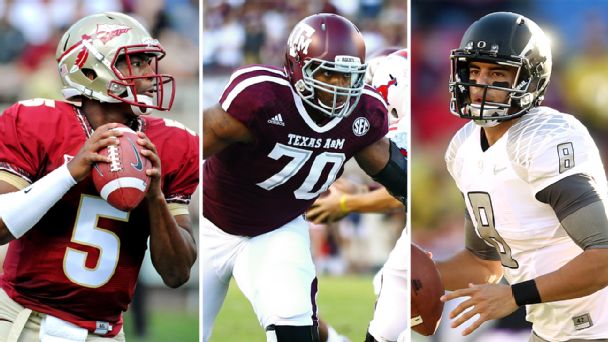 USA TODAY Sports
2014 college football predictions
The 2014 college football season -- aka Year 1 of the College Football Playoff -- is upon us, with Texas A&M thumping South Carolina on a night of Thursday kickoffs. Johnny Manziel is gone, but reigning Heisman Trophy winner Jameis Winston still is here. So are a good number of other Florida State Seminoles who helped the team to last season's national championship. Will they repeat? Who will win the conferences? Cast your votes below!
More: Rank: Top 25 | Rank: Conferences | Rank: Heisman candidates | Rank: QBs
SEC football preview

To celebrate SEC media days we're asking SportsNation to give its conference preview. Will Alabama win another SEC crown? Which player is the Heisman favorite? And which coach will experience the most success in his first season? Cast your votes now!