SportsNation Blog Archives

LSU Tigers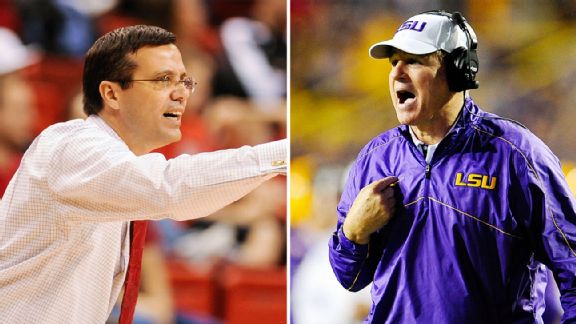 Getty Images
Tim Miles is the head men's basketball coach at the University of Nebraska.
Les Miles is the head football coach at Louisiana State University.
On Twitter, though, some people confused the latter (@LSUCoachMiles) with the former (@CoachMiles). And the Cornhuskers coach wasn't about to stand for it:
Classic. pic.twitter.com/SHNFdg8WbG

— Brandon Gries (@RightyBrandon) September 3, 2014
We can only imagine what would happen if someone confused @FauxPelini with the real Bo Pelini.
H/T SB Nation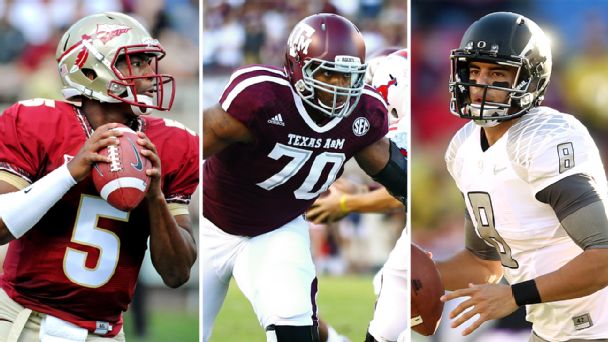 USA TODAY Sports
2014 college football predictions
The 2014 college football season -- aka Year 1 of the College Football Playoff -- is upon us, with Texas A&M thumping South Carolina on a night of Thursday kickoffs. Johnny Manziel is gone, but reigning Heisman Trophy winner Jameis Winston still is here. So are a good number of other Florida State Seminoles who helped the team to last season's national championship. Will they repeat? Who will win the conferences? Cast your votes below!
More: Rank: Top 25 | Rank: Conferences | Rank: Heisman candidates | Rank: QBs
Johnny Manziel isn't the only football prospect who can throw down on the court. Odell Beckham Jr. -- a 5-foot-11 wide receiver out of LSU who is expected to go in the first round of the 2014 NFL draft -- put on his own dunk show recently:

Compare that to Johnny Football (Johnny Basketball?) and his recent display: