SportsNation Blog Archives

Washington State Cougars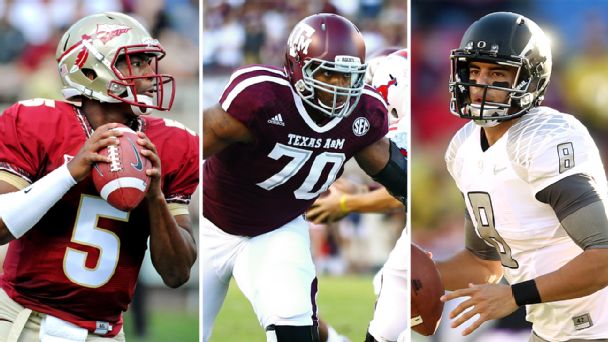 USA TODAY Sports
2014 college football predictions
The 2014 college football season -- aka Year 1 of the College Football Playoff -- is upon us, with Texas A&M thumping South Carolina on a night of Thursday kickoffs. Johnny Manziel is gone, but reigning Heisman Trophy winner Jameis Winston still is here. So are a good number of other Florida State Seminoles who helped the team to last season's national championship. Will they repeat? Who will win the conferences? Cast your votes below!
More: Rank: Top 25 | Rank: Conferences | Rank: Heisman candidates | Rank: QBs
Pac-12 football preview

Who you got in the Pac-12 conference this season? Oregon? Stanford? Or will an L.A. team crash the party? That's just one of the many questions from this intriguing conference, where a top team (those Ducks) has a new head coach, and several offensive studs compete for a shot at the Heisman Trophy.