SportsNation Blog Archives

Army Black Knights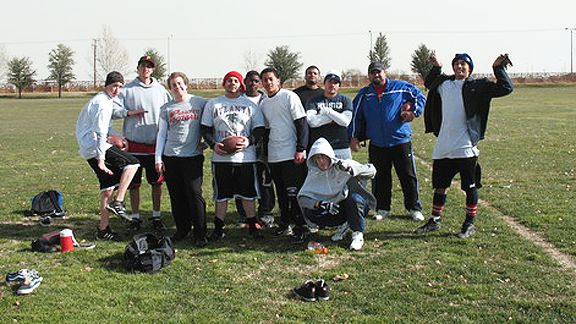 While whiteford73 and his buddies run around what looks like an intramural football field, plenty of fans dressed their profiles with pictures from college and professional games this week.
In other news, Page 2 is looking for college tailgaters. Upload your pictures to the Tailgating group.
These are our favorite photos uploaded this week. If any of the images make you want to put on facepaint and sign team songs, click to view a larger picture and to comment. If you have a great picture or saw one you think the world should see, leave a brief description and a link in the Conversation section below.