SportsNation Blog Archives

Cincinnati Bearcats
If you want to know how fast college football's coaching carousel spins, look no farther than Tennessee, which hired Butch Jones on Friday, and Cincinnati, the school Jones left. The Volunteers have had four coaches in six seasons; the Bearcats have hired and lost three in the past eight. Jones, who earlier declined an offer from Colorado, was hired by the Vols after Jon Gruden and Charlie Strong turned them down. Will Jones satisfy the hopes of Tennessee fans eager to turn around the program's first three-year stretch of losing seasons in a century?
bryan.roemer: "Congrats to Butch Jones I really like the move to UT over the move to Colorado. UC is a stepping stone program and our fans need to accept that, without a major conference to play in and new facilities, they will never get a coach to stay long term."
Mike_Williams7: "I really don't understand why people were avoiding the Tennessee job. It is still a premiere program and continues to get good recruits even though they've been bad recently. It was far and away the best coaching position available."
ZZ33254ZZ: "Jones will be successful..,he's a great coach. UT fans need to take a deep breath. The coaches from UC are proven - Dantonio, Kelly and now Jones. The idea Jones won with Kelly's recruits is laughable. Yeah they lost to UT but look at what UC gets in terms of recruits and then look at how many players get drafted into the NFL...that's the sign of good coaching."
volfanatic07: "Wish everyone would stop moaning and groaning about this. True vol fans will support their team no matter what. Still better off than dooley, at least he has a winning record coming in and can get his team to a bowl game."
nmorton1234: "At least we have a coach now, not a fan of him but its somebody. I really hope he gets a strong defensive staff if he doesn't he will be run out of Knoxville just like his predecessor. I just don't think his style of football will hold up in the sec but maybe Im wrong..."
Jmilesman: "I hope this works out for UT, as they have great fans, but I don't see that this guy has ever built a program. He took over a somewhat successful program at CMU and UC, while UT has been in decline for years. I guess when you get your 4th or 5th choice you really are just looking for someone with a winning record."
thankyougus: "Let me get this straight, Auburn hires the O-coordinator of the coach they fired, and Tennessee hires the coach of the team they blew out last year? Truly a Confederacy of Dunces."


Join the conversation or respond by signing in or creating a profile and blogging.
---
Chick-fil-A Bowl
Virginia (8-4, 5-3 ACC)
No. 25 Auburn (7-5, 4-4 SEC)

---
AutoZone Liberty Bowl
Cincinnati (9-3, 5-2 Big East)
Vanderbilt (6-6, 2-6 SEC)

---
Kraft Fight Hunger Bowl
Illinois (6-6, 2-6 Big Ten)
UCLA (6-7, 5-4 Pac-12)

---
Hyundai Sun Bowl
Georgia Tech (8-4, 5-3 ACC)
Utah (7-5, 4-5 Pac-12)

---
Meineke Car Care Bowl of Texas
Texas A&M (6-6, 4-5 Big 12)
Northwestern (6-6, 3-5 Big Ten)

If you are awake by 4:30 p.m. ET on New Year's Day, be sure to head over to the college football page for an interactive bonanza that will include live chatting from the Rose and Sugar Bowls, Twitter feeds from ESPN's stable of college football brains and most importantly your insightful commentary. Until then, we leave you with some of your best bowl questions from the week.
Chad (Las Vegas)
Best Non-BCS bowl from a prospects point of view?
Mel Kiper
Lots of good players in Penn St.-LSU. Sean Lee, Jared Odrick, Chad Jones, Ciron Black, Brandon LaFell -- a lot of talent on the field in this game. Full transcript
Roddy (San Fran)
LSU vs Penn St seems to be very similar to last year's LSU vs Ga. Tech bowl game: The superior athleticism of LSU overwhelms their opponent. Agree?
Mark Schlabach
Penn State will keep it close. LSU has lacked something all season, so I don't think they'll show up and blow out Penn State. The Nittany Lions are solid, but didn't win the two games that mattered this season. LSU has played well in bowl games, though. Full transcript
schuyler (louisville)
how does the Cincinnati defense match up with the Florida offense? Also, does Charlie strong coaching in the Sugar bowl affect Louisville in anyway, positive or negative?
Big East Blogger Brian Bennett
If the Cincinnati defense plays like it did the last month, it won't be much of a matchup at all. The Bearcats should be concerned about that big offensive line of Florida and the running game. If they can keep Tebow in the pocket, they'll have a better chance. As far as Strong, I think it can only help Louisville. He'll get some publicity during the game telecast that recruits will see, and he has also had a few weeks to scout a future Big East rival. Full transcript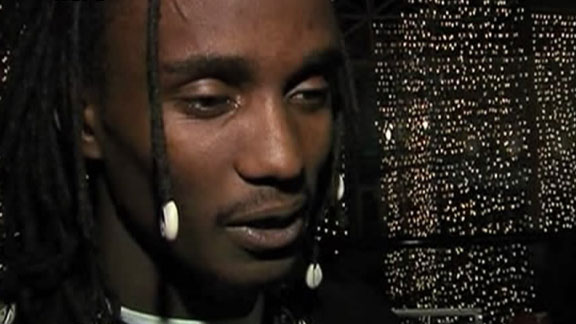 So let us see if we understand this. Coaches need to get their programs to BCS games or risk losing their jobs. But when they get there, they need to bail before the game so they can start recruiting at their next job. College football is strange.
If Nebraska defensive tackle Nadaukong Suh isn't quite so awesome and doesn't pressure Colt McCoy quite so much in the closing seconds of the Big 12 title game, perhaps the clock runs out on Texas before its able to kick a game-winning field goal. As a result, Cincinnati plays Alabama for the national title and Brian Kelly doesn't talk to Notre Dame this week. College football is really strange.
But given the system that's currently in place, can anyone (other than perhaps Cincinnati players, who seem to have a right to feel pretty ticked) blame Kelly for walking away from an undefeated season?
SportsNation blogger wright4256 sure can.
"I respect every player on [Cincinnati's] football team. They are certainly more of a man than their former coach. The whole situation was handled poorly by Kelly. Last night, he proved to be a complete coward. Every member of the UC football team is facing the biggest challenge of their football career. They are going to be facing a great team on a national stage and looking to show the country they are a championship caliber team. They are looking to further drive home the point that Ohio State is not the only football program in Ohio. And the man who is supposed to lead them bolts for another coaching job." -- Read the full post.
"

Horrible move for Kelly! Why DOWNGRADE!? Notre Dame is THE MOST OVERRATED college in football! CinCinnati is BETTER! Look at the records people! CinCinnati lost 6 games in the past 3 years combined! Notre Dame lost 6 THIS YEAR!!!! WHY go coach a bunch of PREPPY SNOBS, Mr. Kelly? You are making a bad decision Mr. Kelly! You will regret it!!

"

-- shizhnitthekobold
"

This was the best hire ND could make with the guys they were interviewing. He'll keep up the offensive statistics that Notre Dame has had of late, however, his defenses haven't exactly been stout. He'll have a chance, and to those saying that he'll have a shorter leash than Weis, I think you are mistaken. I think he'll have more wiggle room, just because they need to give some consistency to the program.

"

-- rwd5035
"

Kelly is a really good coach and seems like a good man. I don't blame him for taking the Notre Dame job. What bothers me is the way he handled the speculation and his players the last 2 weeks. A midst a great college football game for the BigEast championship (UC @ PITT), all of the focus was on the coach possibly leaving. He KNEW he would take that job, yet he toyed with the emotions of his players....it showed in their TV interviews last night. They were MAD as hell.

"

-- cincinnatiboy23