SportsNation Blog Archives

New Mexico Lobos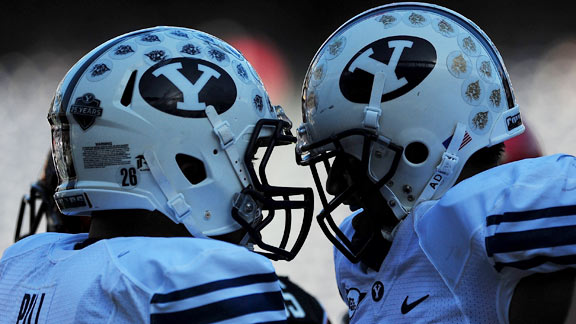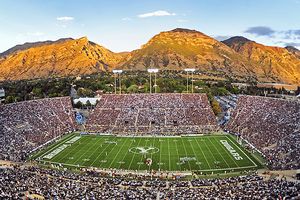 You thought we were done with conference reshuffling just because the regular season is right around the corner and fans are already staking out prime tailgating real estate? Think again. As Andy Katz reported yesterday, BYU is inching ever closer to ditching the Mountain West Conference in favor of football independence (and WAC dependence in the rest of its athletic offerings).
But is making a move to become the "Notre Dame of the West" really a wise plan? Do they only get NBC in Provo? As Brian Kelly starts his first season as coach of the Fighting Irish -- the fourth coach in 10 seasons at the school -- South Bend isn't exactly the center of the college football universe that perhaps it once was.
Meanwhile, even with Fresno State and Nevada coming aboard, SportsNation blogger laneguzman wonders if BYU's departure would lead TCU to make a move of its own.
"Why stay in the MWC without BYU and Utah? What good is a going undefeated and not being able to play for the nation championship? Why should your other sports suffer playing in the MWC when they could join a stronger conference. The Big 12 in baseball perhaps?" -- Check out laneguzman's blog
Kevin (Provo)
What are BYU's chances of having another 10+ win season with their tough schedule?
College Football Nation blogger Andrea Adelson
It's going to be tough. The schedule is absolutely brutal. Washington is going to be better; Air Force is going to be better; FSU is going to be better; Nevada is going to be better. That's just the first 4. There are high hopes at Utah St., too. And then BYU has to play at TCU and at Utah. This team is young and inexperienced without a QB at this point. So I think a 10-win season is going to be an absolute testament to Bronco Mendenhall if it happens. Full transcript
"

This is ridiculous. Some needs to put a stop to all this madness. College Football was great because of the passion and tradition. Lets just call college football NFL JR. Greed is ruining this sport. Sad. If BYU leaves the MWC they will get whats coming to them.

"

-- davidpimp03
"

Ironically, the only thing that is saving the MWC from falling behind the Sunbelt and MAC to #11 is the addition of Boise St.(which it shunned too long). If BSU had stayed in the WAC...? Hawaii, BSU, Nevada and Fresno would definitely be better than what is left in the MWC now.

"

-- bodhisamaya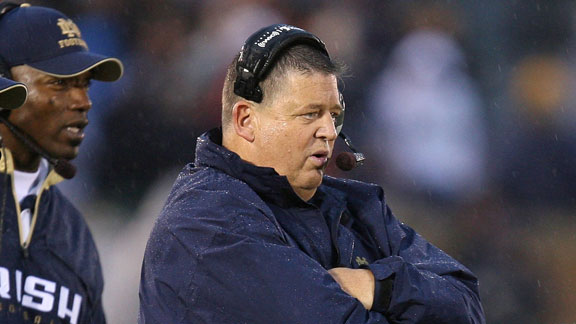 It won't be an easy weekend for BCS Cinderellas, even though they're all playing at home. Cincinnati faces No. 25 West Virginia, TCU gets the pressure of GameDay and No. 16 Utah, and Boise State deals with a surprising 7-3 Idaho (and a visiting AD who doesn't like to fly on planes with Broncos markings).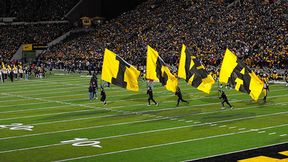 Iowa fans like shuman346 should beware. When your team reaches this point in the season undefeated, every blogger starts eyeing it as a potential upset victim.
In addition to Hawkeyes-Badgers, fans who blogged about football this week are looking forward to the Sooners-Longhorns and Trojans-Irish rivalry games this weekend.
On sideline topics, Florida State did nothing to quiet the debate between the camp that believes Bobby Bowden's record speaks for itself and those who ask what the Seminoles coach has done lately for the team's win-loss record.
These are the best college football fan blogs of the week. Click through to comment, disagree and discuss your favorite teams.
Week 7 predictions: RollFreakinTide37 | BrookBerringer18 | I am Ron Burgandy | gbirkem2 | TheSwingingFriar | Sportsguru6 | IdahoanTyke | TheVols2k7
Rankings (with No. 1 team): pnthrsfn1012 (Florida) | canesinla (Florida) | C.UngureitJr (Alabama) | TheVols2k7 (Alabama) | Yodaman0420

"

Wisconsin over No. 11 Iowa. Let's face it, has Iowa really proved themselves this year? Wisconsin at home in my mind is an easy pick.

"

-- gbirkem2

"

Now, I'm gonna break down the men I think should lead Florida State University: 1. Jim Leavitt; 2. Tommy Tuberville; 3. Kevin Sumlin; 4. Jimbo Fisher.

"

-- malcolmpar

"

When life gives you lemons, you make lemonade. When Jimmy Clausen gives you lemons, you thank him and walk away slowly.

"

-- I am Ron Burgandy