SportsNation Blog Archives

Idaho Vandals
Sometimes the best defense is a good offense, as Vandals proved when they sacked Rome in 455 AD. But that just involved overthrowing an empire that ruled more of the world than any before it. They didn't have to deal with blue turf. Or Freddie Barnes.
In a Humanitarian Bowl that's going to be tough to displace as the best of the season, the Idaho Vandals fell behind Bowling Green with 32 seconds to play, scored a touchdown of their own after a 50-yard pass put them on Bowling Green's 16-yard line and then clinched the 43-42 win with a gutsy decision to go for the two-point conversion.
The drama of the game even overshadowed Bowling Green's Barnes breaking an NCAA FBS single-season record with 155 catches. But should the last touchdown have counted? Bowling Green fans were up in arms that that Max Komar didn't get both hands under the ball. Check the video (the catch comes at about the 40-second mark) and make the call.
"

That was one of the more exciting games I've seen all year. Overall this is why it's great to have the additional bowl games.

"

-- ikick3s
"

Why is there a bowl in Boise anyways? Isn't a bowl game supposed to be a reward for a non-losing season? How does the Humanitarian Bowl sell this idea? "Come play on a blue field in the snow!" It almost makes you want to go 5-7.

"

-- bodhisamaya
"

Idaho receiver did not catch that last TD pass. It should have been over turned. The ball was obviously sliding on the turf. Gutsy call though going for 2. Congrats for winning a bowl that no one cares about.

"

-- island_docta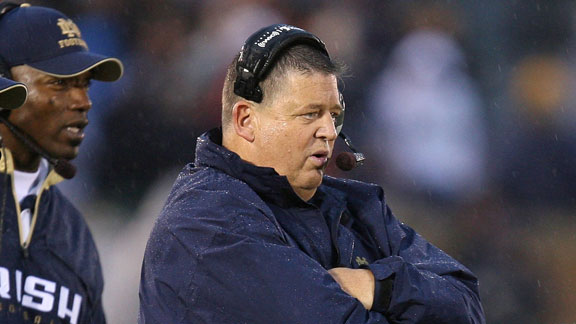 It won't be an easy weekend for BCS Cinderellas, even though they're all playing at home. Cincinnati faces No. 25 West Virginia, TCU gets the pressure of GameDay and No. 16 Utah, and Boise State deals with a surprising 7-3 Idaho (and a visiting AD who doesn't like to fly on planes with Broncos markings).