SportsNation Blog Archives

Cornell Big Red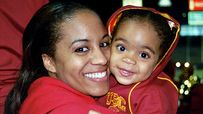 SportsNation has begun to doubt Florida. Maybe Tim Tebow's injury has fans rethinking who will survive the SEC schedule. Maybe Alabama has really been that impressive.
Among bloggers on ESPN.com, the Gators received seven votes at No. 1 to the Tide's five. (One rogue blogger who attributes his list to a computer picked Iowa.) Boise State rose in most fans' polls to an average position of 5.2. The Broncos got votes ranging from No. 2 to No. 11.
None of those teams faces a huge challenge this week. Instead, fans are excited about USC-Cal (can it be a rivalry if the Bears never win?), Oklahoma-Miami, LSU-Georgia and Michigan-Michigan State.
Finally, is the Charlie Weis era over? I am Ron Burgandy wants your vote on whether you'd keep him or fire him at Notre Dame.
These are the best college football fan blogs of the week. Click through to comment, disagree and discuss your favorite teams.
Rankings (with No. 1 team): jdebose004 (Florida) | nunyabiz81 (Florida) | awesomewes1 (Florida) | volsandtitansfans101 (Florida) | tjroundup (Florida) | canesinla (Florida) | ADEVARTS (Florida) | cgrant26 (Iowa) | SuperHoodrat (Alabama) | Monkeyduck2008 (Alabama) | jjreynoldsii (Alabama) | C.UngureitJr (Alabama) | theballguy (Alabama)

"

After the beatdown Miami just took, look for more of the same from Oklahoma. Again, the media hype machine took over, and Miami just simply isn't (wasn't) one of the top 10 teams in the country.

"

-- JoeRevs300
"

If Jahvid Best has a good game, the Bears send USC south with a loss. If not, the USC defense will feast on Cal quarterback Kevin Riley.

"

-- Sportsguru6

"

Both teams are off to good starts in the SEC (2-0) … Mark Richt needs a big win for the UGA program, and I think they get it at home. Another No. 4 ranked SEC team goes down. Georgia 28, LSU 24.

"

-- spoofybeme2005

"

Michigan-Michigan State: Michigan. Why: Michigan comes through at the last minute. MSU doesn't.

"

-- nunyabiz81