SportsNation Blog Archives

Jonathan Vilma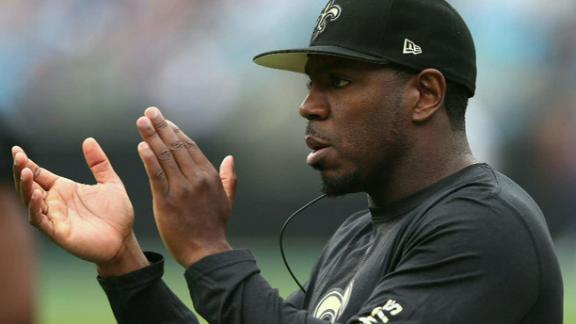 The four players in the Saints bounty scandal have added a bit of a twist to their suspension appeals: According to an ESPN report, they have requested that NFL commissioner Roger Goodell recuse himself from the process. Should Goodell acquiesce to their request?
thunder.goat: "I honestly do think Goodell is making this a personal vendetta."
kpatrix70: "Still can't see how only 4 players are being punished if everyone on defence was involved. Looks like a move by the comm. to stick it to a few without fair due process. "
cuja0599: "The NFL will not lose. The NFLPA agreed that Roger can be judge and jury, so that request can't be granted. The judge can't rule in the players favor because of the terms of the CBA. So if she does, then it's all emotional, and an appeal will follow her ruling. Vilma will miss this year fighting this due to injury, then will miss next year as well when the suspensions is upheld. "
dollarbill8: "Its like Goodell is new to the game of football. There is no rhyme or reason to his suspension lengths. "
chocolate giddyup: "This is what happens when you sign a collective bargaining agreement but don't read the fine print. Of course it's ridiculous that the guy who hears the appeal is the same guy who made the original ruling. But the players agreed to that system when they signed the CBA a year ago."

Join the conversation or respond by signing in or creating a profile and blogging.