SportsNation Blog Archives

Luol Deng
With free agency period set to begin July 1, teams are taking a good look at their rosters and deciding which players should be kept and which should be dealt. The NBA 5-on-5 crew analyzed some of the most notable names on the market and debated who will be packing their bags this summer. What's your take? Vote below and join the conversation.
---
Trade or keep: Eric Bledsoe?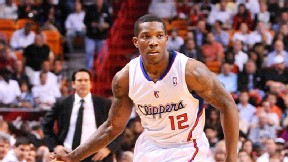 2012-13 stats: 8.5 PPG, 3.1 APG, 3.0 RPG

---
Trade or keep: Garnett and/or Pierce?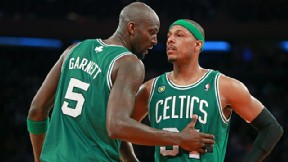 Garnett 2012-13 stats: 14.8 PPG, 7.8 RPG
Pierce 2012-13 stats: 18.6 PPG, 4.8 APG, 6.3 RPG

---
Trade or keep: Luol Deng?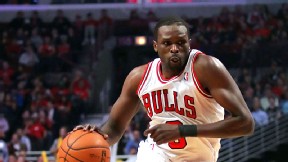 2012-13 stats: 16.5 PPG, 3.0 APG, 6.3 RPG

---
Trade or keep: DeAndre Jordan?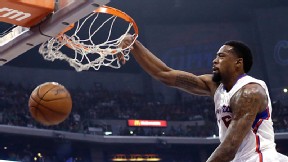 2012-13 stats: 8.8 PPG, 7.2 RPG, 1.4 BLKPG

---
Trade or keep: Rajon Rondo?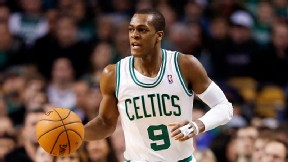 2012-13 stats: 13.7 PPG, 11.1 APG, 5.6 RPG

Luol Deng isn't dismissing rumors that the Bulls are planning on trading him. Should they?
her0miles: "Trading Deng would be a mistake. Trading Boozer is a no brainer."
gordog1986: "Lu Deng is Chicago Bulls basketball. A true professional who if traded, will make whatever team he goes to a legit contender for the next 4-5 years. One of, if not the most underrated players in the game. He would be greatly missed. "
Matt32055: "hey're not going to trade him. Thibs values defense too much, and at 27, Deng is just entering the prime of his career. They're going to draft a 2 guard at 29 and ride at a .500 season till Rose gets back. Look for the Bulls to make the 7-8 seed in the East next year."
brad0392: "the Bulls job is to win NBA championships. If it means getting rid of guys who would rather play elsewhere then their team then so be it."
synister281: "That being said, if trading Deng gets a good player who can develop this year and become a star for the 13-14 season when Rose is back for the full season, thats what you do."
mattgoodwin2: "I love Deng as much as the next Bulls fan but the truth is that his value will NEVER be higher than it is right now."



Join the conversation or respond by signing in or creating a profile and blogging.
Ricky Rubio is just one of many. No, not potential point guards for the Timberwolves, although that's also true, come to think of it. Rubio, whenever he gets to the United States on a full-time basis, will be just one of many European athletes starring in North American professional sports leagues.
Everywhere you look, there's a guy with good taste in food, a certain worldly "je ne sais quoi" and jeans that are just a little too tight. Heck, Kobe Bryant makes more sense in Italian these days than Delonte West does in English most of the time.
Where once there was the occasional Swede on skates, there are now Europeans everywhere you look (not applicable to residents of Arkansas). Well, almost everywhere. Scotland's Lawrence Tynes isn't exactly leading an EU assault on the NFL.
"

This was such an incredibly stupid draft pick by Minnesota, just horrific. Did they not do their homework at all? This kid is locked into Europe for two more years, because of that buyout. Moreover, the adjustment period of going from Spanish ball to the NBA will probably take another three years. So this horrible team that cannot sell tickets, drafts a guy that will not really pay off at all (if he even does) for five years. Stupid organization!

"

-- TorreroX
"

Rubio should take a lesson from American athletes. He should go play for Joventut, complain about a nagging injury, put out an embarrassing Youtube video, become a locker-room cancer, and generally become a pain in the ####. Next thing you know they be paying him to leave!

"

-- karltkoch