SportsNation Blog Archives

Tracy McGrady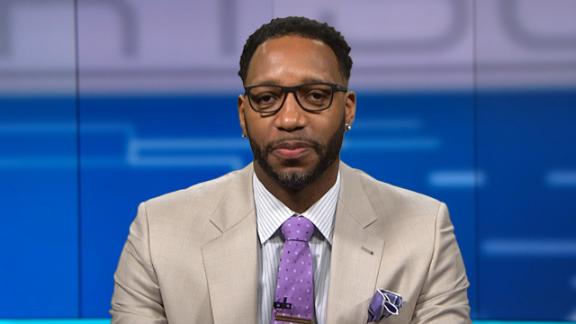 Tracy McGrady was quite the basketball player. Los Angeles Lakers rookie D'Angelo Russell even said (controversially) that he "might have been the GOAT."
So he knows a thing or two about NBA greats. We got him to give us his all-time NBA top five, and he laid it out in the form of a lineup -- with one notable position switch.
PG: Magic Johnson
SG: Michael Jordan
SF: LeBron James
PF: Hakeem Olajuwon
C: Shaquille O'Neal
Check the video above to hear McGrady explain his picks, and see which one is his own personal favorite.
Then, let us know: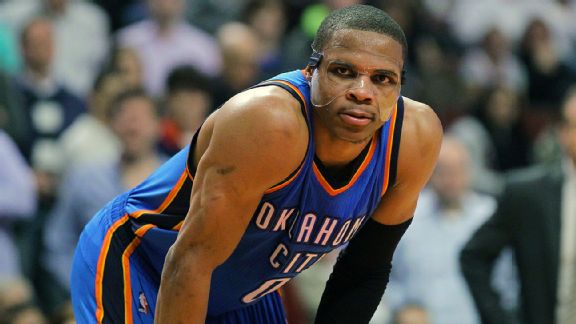 Dennis Wierzbicki/USA TODAY SportsRussell Westbrook is averaging 27.4 points, 8.3 assists and 7.1 rebounds per game this season.
Oklahoma City guard Russell Westbrook has been on a tear this season. Even after he fractured his cheekbone after taking an inadvertent knee to the face, Westbrook returned to the court a few days later unfazed -- and with some new face gear.
It got us thinking about other notable NBA players who have worn masks at some point in their careers:
LeBron James
In 2014, LeBron's black carbon-fiber mask was a hit among fans, but the NBA requested he wear a clear mask to protect his then-broken nose. Even so, LeBron managed to be LeBron, scoring 31 points on 13-of-19 shooting in a game Feb. 27 against the New York Knicks.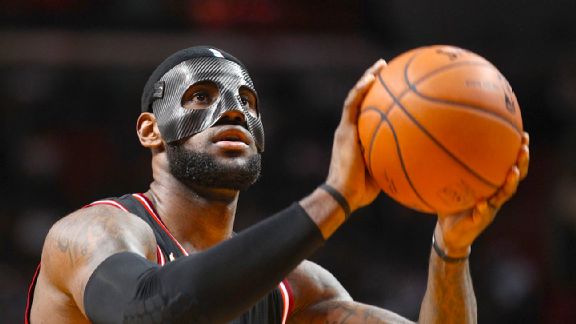 Marc Serota/Getty Images
Kobe Bryant
Mask or no mask, Kobe is going to score. But with the mask, he put up 38 points and eight rebounds in a game against the Sacramento Kings on March 2, 2012.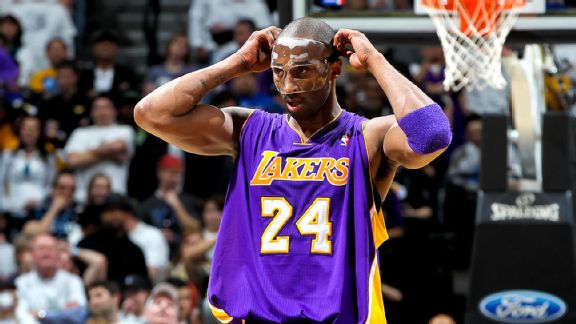 David Sherman/NBAE/Getty Images
Chris Paul
After being elbowed in the nose by San Antonio Spurs guard Danny Green in a game on March 9, 2012, Paul wore a mask for several weeks to protect his face.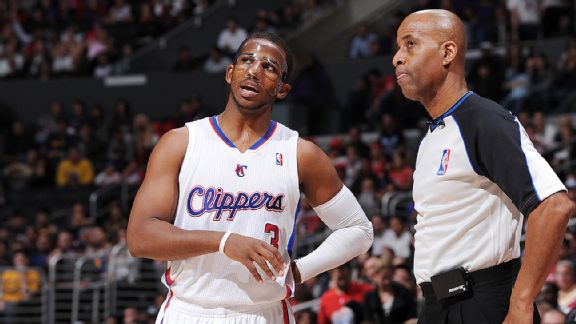 Noah Graham/Getty Image
Richard Hamilton
Hamilton made the mask a thing of his own. Despite breaking his nose during the 2003-2004 NBA season, Hamilton led the Detroit Pistons' championship team in scoring with 17.6 points per game. Hamilton went on to wear the mask the rest of his career.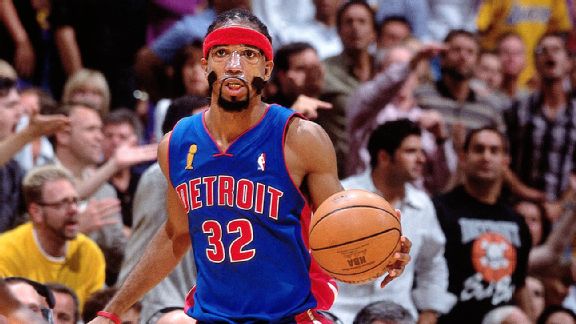 Andrew D. Bernstein/NBAE/Getty Images
Kyrie Irving
After his jaw was broken, the mask affected Irving in a good way. The Cavaliers' point guard had what was at the time a career-high 41 points, plus five rebounds and five assists against the Knicks on Dec. 15, 2012.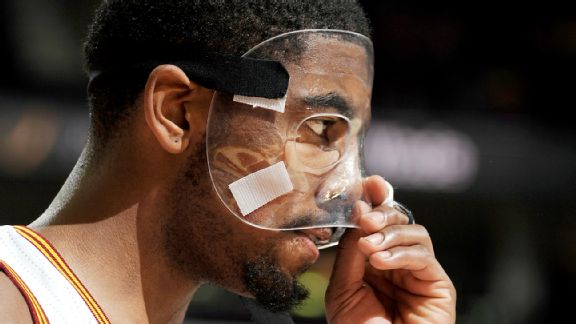 David Liam Kyle/Getty Images
Tracy McGrady
McGrady needed to wear a protective mask in 2006 when he played for the Houston Rockets after taking an accidental elbow to the nose from former NBA player Jake Voskuhl.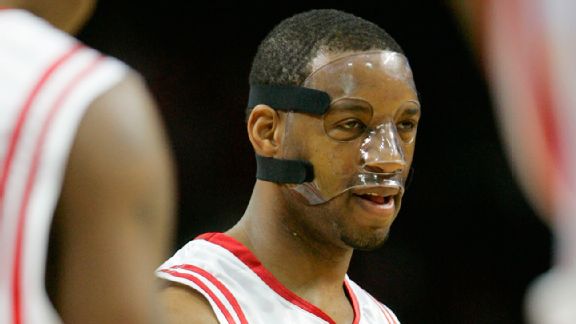 AP Photo/David J. Phillip
Alonzo Mourning
Although it was for a short amount of time, Mourning wore a mask in 1998 to protect his fractured cheekbone.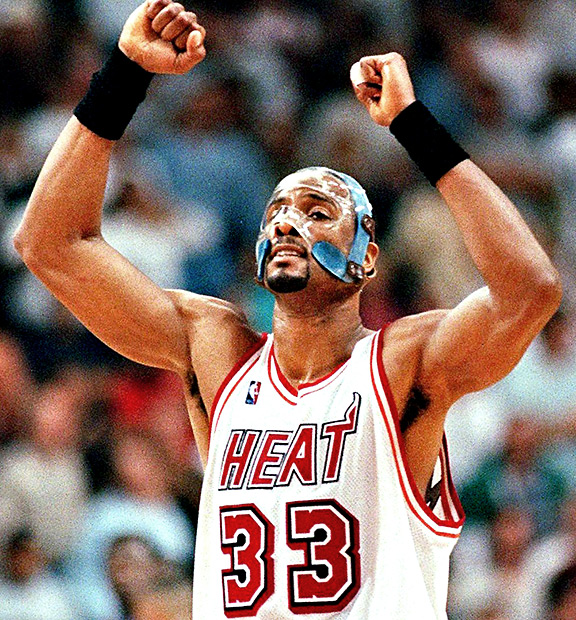 Rhona Wise/AFP/Getty Images
Bill Laimbeer
It is fitting that Laimbeer, one of the more physical players in the history of the NBA, needed to wear a mask during his career.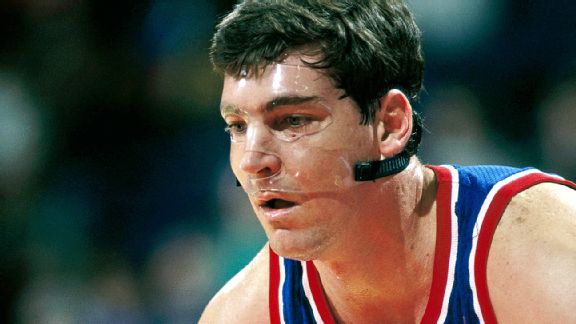 Getty Images
Jason Terry
When Jason Terry was a member of the Dallas Mavericks, he had to hop on the runway wearing a protective mask for a stretch of games during the 2009-2010 season.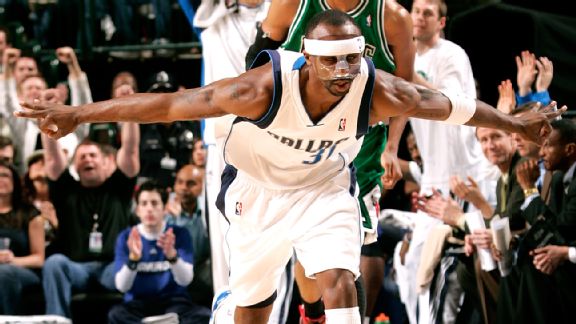 Glenn James/Getty Images
Joe Johnson
As a member of the Phoenix Suns, Johnson suffered an orbital fracture during a second-round playoff game against the Mavericks. He missed the rest of that series, but returned in Game 3 of the 2005 Western Conference finals against the eventual NBA champion Spurs.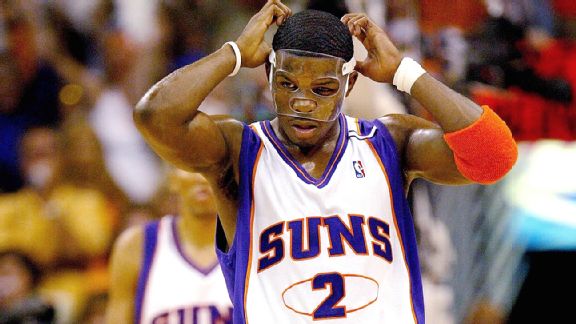 Ronald Martinez/Getty Images
Antonio McDyess
The Pistons had two masked men in 2008 when McDyess joined Hamilton as a result of a broken nose.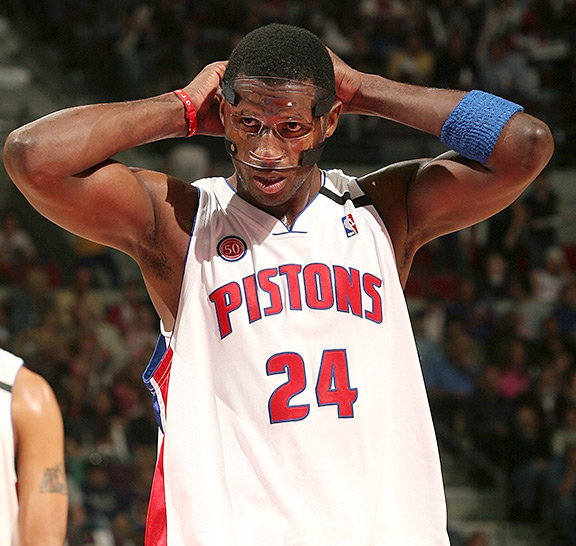 D. Lippitt/Getty Images
Kenyon Martin
When Martin was playing at an All-Star level in 2002, the forward broke his nose during a game against the Miami Heat, forcing him to protect his face.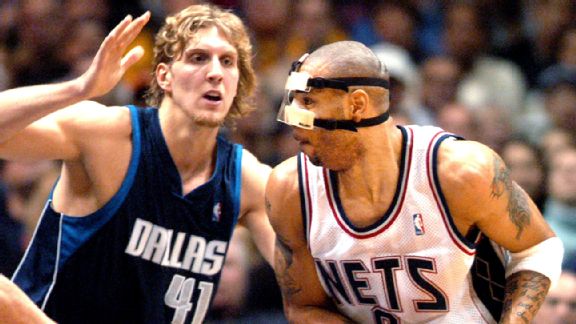 Henny Ray Abrams/AFP/Getty ImagesMartin had a long productive career, despite coming out of one of the worst drafts in history.
Andrew Bogut
After former Philadelphia 76ers guard Allen Iverson's hand hit Bogut in the face during a game in 2005, Bogut rocked the protective mask for a stretch of games as a member of the Milwaukee Bucks.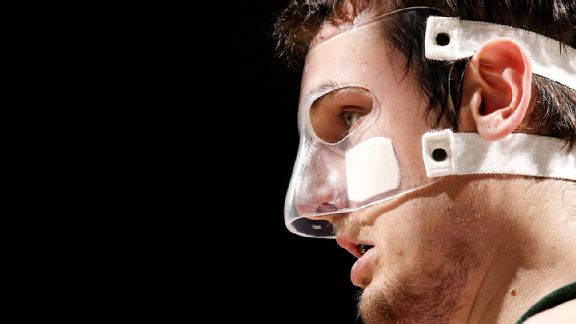 Jonathan Daniel/Getty Images
Wally Szczerbiak
Broken noses are a theme with protective masks. Szczerbiak wore his mask because of one during a 2009 game against the Knicks.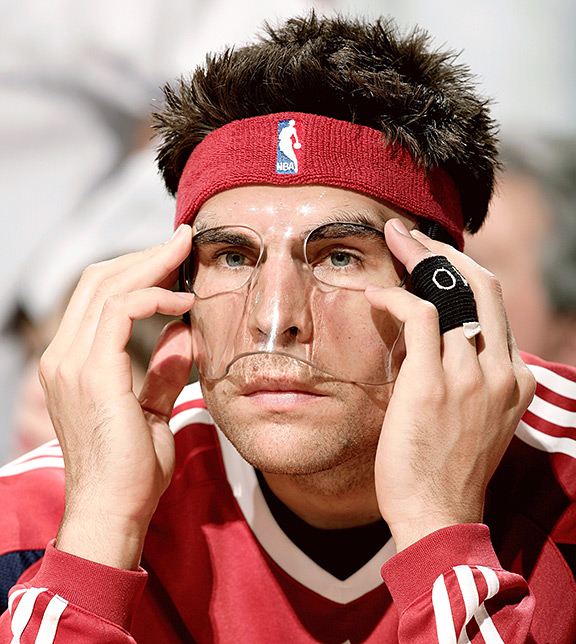 Joe Murphy/NBAE/Getty Images
Baseball hasn't always been kind to basketball players trying to switch sports -- look at Michael Jordan's brief stint in the minors as the prime example -- but former Rockets star Tracy McGrady seems to be making it work so far, giving up one run on three hits in one inning in his debut with the Sugar Land Skeeters of the Atlantic League:
SKEETERS WIN: The Skeeters kicked off their Spring Training tonight with a 10-1 victory over the Alvin Dolphins! pic.twitter.com/y7Riny4IHa

— Sugar Land Skeeters (@SL_Skeeters) April 17, 2014
Admittedly, that performance came against Alvin Community College in a scrimmage, but he threw 60 percent of his pitches for strikes. That's not bad! If he can improve on that accuracy a bit, his 85 mph fastball might win him a Skeeters roster spot this season.
Tracy McGrady's pro basketball career may not be over -- there's always Europe or China -- but his time in the NBA has ended. McGrady announced his NBA retirement on Monday morning's "First Take," closing his 16-year career. His résumé notably lacks a championship, but McGrady was a scoring force for quite a while, and his career averages (19.6 points, 5.6 rebounds and 4.4 assists per game) would be the envy of many a player.
Here's a sampling of what readers had to say in our Facebook conversation on the story:
Eric L Gwin: "Sad to see him go. But all good things must come to an end. Would have loved to see him stay in Orlando to play with Dwight Howard. Things may have been different for him. 5 years later they got to the finals without a legitimate number two guy."
Mek Greene: "T-Mac for a while was the player who could legitimately challenge Kobe Bryant for best player in the league. Wish he could've had a team to play with in Orlando."
Derrick Mindt: "Sad to see him go out like this..in his prime he truly was one of the great players of his generation..would have been nice to see what would have been if it hadn't been for knee injuries hampering his career."
Kyle McCaffrey: "Coulda been better than Kobe if not for numerous knee injuries."
Jeremy Augustin: "If T-Mac NBA was consistent and had gotten a couple of rings. He'd be definitely right behind Jordan and Kobe as greatest SG of all time!"
What do you think? Leave your comments below.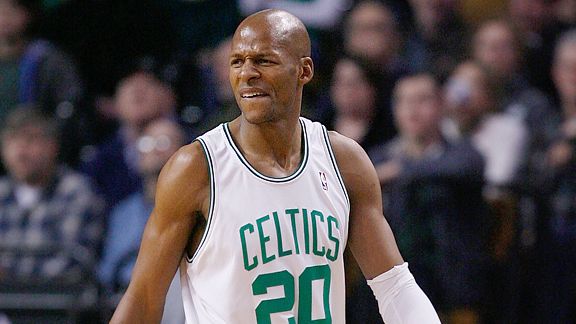 Ray Allen has never been one for controversy -- the last time we can recall him doing something out of the ordinary was when he starred in He Got Game. That's why it's such a surprise that one of the league's most businesslike players is taking on an unusual target: the fans.
Allen is of the opinion that fans have too much influence in voting for the All-Star game. Specifically, Allen takes issue with the likely inclusion of Allen Iverson and Tracy McGrady, both of whom are in position to start the game despite having sub-par seasons. Is Allen suggesting that, just maybe, the fans don't know what they're talking about? Perhaps. More likely, there's an element of favoritism involved -- it's difficult to seperate logic from emotion when it comes to evaluating players. Does Allen have a point?
"

No the format doesn't need to be changed. Why? Because All-Star weekend is about just that. ALL STARS. If a player is having a great season in the NBA, sometimes he'll get voted to an All-Star game, HOWEVER, the real reward of recognition comes at the end of the season, with the All NBA voting. Being on the All NBA 1st, 2nd, or 3rd teams, or the All NBA Defensive 1st, 2nd, or 3rd teams is where you get recognized career wise moreso than All-Star appearances, but this obviously isn't just about performance, but also about MONEY.

"

-- vgametime
"

I agree guys like Iverson and McGrady aren't wothy to be All-Stars based on their play this season, but it's the fans' game. They should be able to vote for whoever they wanna see. Period.

"

-- steinhardt711