SportsNation Blog Archives

Carlos Beltran
Captain Robinson Cano unveiled his choices for the American League's Home Run Derby team. Are they better than Matt Kemp's National League choices?
knappster56: "The rest of the country is going to see just how far Trumbo hits the ball next week. It's unreal."
Nepanyrush: "No Adam Dunn? 400 home runs and except for last year always near the league leaders in home runs and has never appeared in the home run derby. He is one person that I would really love to see. At the end of his career, he will have more home runs than any of these and it looks likely he will never be in a home run derby."
arhmcpo: "Good to see a relative unknown in Trumbo get selected. He's got the talent for sure, but since he's not a big name like these other guys, thought he might get left out."
KNVB962: "Cano is gonna win anyway, last year was a cake walk for him, he has the perfect swing for the derby."
Bronx52Bombers25: "Cano should've just picked non-power hitters for his team to make it easier for him to win again."
Johnny555888: "They should go by home run totals. The top 4 should in each league should be the first one asked. Its not really fair for other guys who have 10 more homers than Fielder."



Join the conversation or respond by signing in or creating a profile and blogging.
Carlos Beltran got his wish, staying in the National League and avoiding duty as a designated hitter. But did the Giants mortgage too much of their future to acquire the outfielder from the Mets? As part of the deal for Beltran, who will be a free agent after the season, the Giants sent prized pitching prospect Zack Wheeler to the Big Apple.
"I am a Mets fan and very happy to get a player with the caliber of Wheeler. This guy is a stud. I don't understand why teams give up a 5-to-10-year sure thing for a two-month rental. I mean, Beltran solve the Giants problems? I don't think so." -- SN commenter roberts2144
"I don't understand how you think that Wheeler is a "5-to-10-year sure thing." I say it's 50-50 at best that he even pans out to be a decent pitcher in the Bigs. LOTS of SF Giants pitching prospects have turned out to be busts, just beat the odds with Cain, Lincecum, and Bumgarner all within a few years of each other." -- SN commenter luckmansb
---
How much is too much?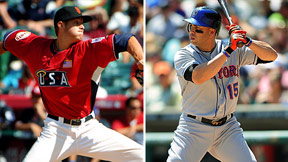 Mets fans know as well as any that prospects (Bill Pulsipher, Paul Wilson) don't always pan out as hoped. But is one of the best pitching prospects in baseball too much for a rental?

---
A dynasty in the making?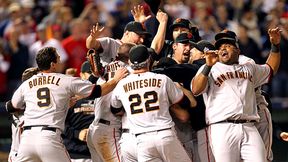 The Giants are the defending champions, feature some of the best pitchers in the sport and are one of five teams with at least 60 wins. But even with Beltran, will you be surprised if they repeat?

---
A Giant among outfielders?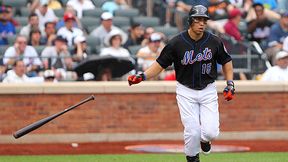 The Braves, Giants and Phillies own the three best records in the National League, but only two of their collective outfielders rank among the NL's top 20 outfielders in OPS.

---
Is Beltran enough of a fix?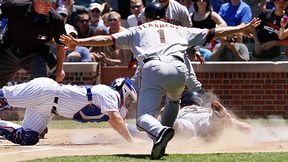 Unless the subject is weather, the phrase "only the Padres" is not good company to keep in baseball. But as Beltran arrives, only the Padres have a more anemic offense than the Giants in the NL.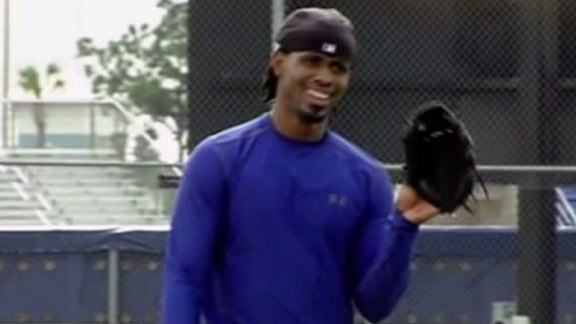 Hope springs eternal for the New York Mets, as Jose Reyes has been cleared for baseball activities. That's a fancy way of saying that he's healthy. For now.
Having Reyes -- not to mention Carlos Beltran -- healthy is a big deal for New York. Despite early predictions of contending last season, Reyes' 36-game season, plus Beltran's half-season and David Wright's sudden loss of anything resembling power led the Mets to a disastrous fourth-place finish in the NL East. Coming at the tail end of a recent history of collapses and disappointments, 2009 was just another psychological blow to a relatively long-suffering Mets fan base. Maybe Reyes' return will change early predictions regarding the NL East race; the current favorite doesn't have the word "Mets" anywhere in its name.
"

The Mets are handicapped with a right side of the infield that is basically non productive offensively!!! A lack of a #2 starter, a setup man in the BP and remaining healthy!!! Other than that.....!!! Hey, at least I'm honest!!!

"

-- openminded43
"

Which Met has the best chance to win the comeback player of the year? Oliver? Reyes? Can Beltran do it? Or does Maine put it all together and stays healthy? My guess is Reyes, as he smacks 25 triples all over Citi Field.

"

-- sludgeballa
"

Mets lineup going to rise and fall with Jose. We need him back good and healthy!

"

-- heyjacleu