SportsNation Blog Archives

SURFING
A shark attack. It's one of the known hazards of surfing -- as Mick Fanning's encounter showed -- but that doesn't make it less scary when it happens.
Just ask Elinor Dempsey, who was surfing off the coast of Morro Bay, California, Saturday morning when -- according to The Tribune, a newspaper based in nearby San Luis Obispo -- she ran into a sizable creature in the water.
"First I thought it was a dolphin and I thought, 'What the hell is he doing?'" she told the paper. "And he kind of landed on my board. Then I realized he had taken a chunk. And I was like, 'That's not what dolphins do.'"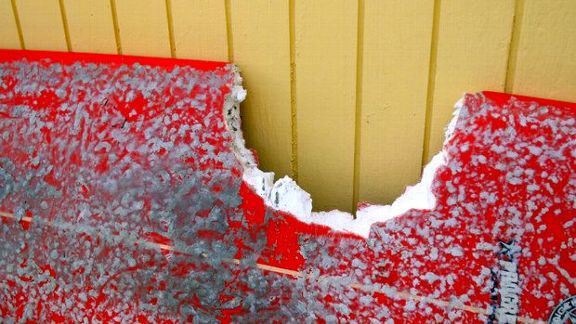 Courtesy The Tribune/SanLuisObispo.com
That most certainly isn't what dolphins do. Luckily that's all the shark got, and Dempsey was able to swim away unharmed. Shaken, but unharmed.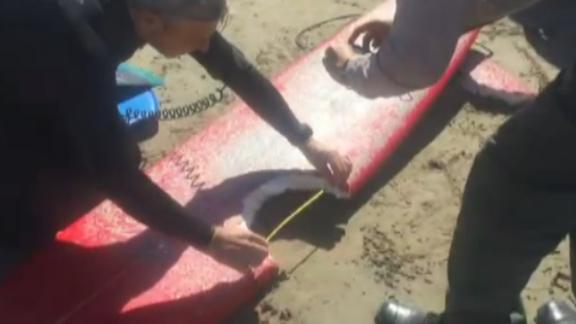 Dempsey estimated the shark to be 7 to 8 feet long -- not a giant, but still nothing you'd want to remotely mess with. According to The Tribune, State Parks and Morro Bay Harbor Patrol posted 72-hour beach closure signs along a 7-mile stretch of coast.
So, a reminder: No matter how perfect a place seems -- and trust us, Morro Bay very much fits that description -- you've got to watch out when you're in the water.
H/T The Tribune and For The Win