SportsNation Blog Archives

Matt Hasselbeck
The Tennessee Titans have had their share of quarterback drama lately with Vince Young's career seemingly crumbling before our very eyes, but a new day has arrived with first-round draft pick Jake Locker and free agent signee Matt Hasselbeck. Have the Titans found the perfect mentor to hold down the fort until Locker is ready to take over? Will Hasselbeck improve on his numbers from last year as an added bonus?
"As a Titans fan I'm OK with this signing. It could be a lot worse. From the fan website most seem pretty happy. Hope they can pay CJ so he can show up and play his best ball. Should be an interesting season." -- SN commenter SoCal_805_SB
"Good move for the Titans. Not competing for the next couple years with lackluster receivers, a rookie QB, and a lackluster defense. You've got to spend money anyway so why not get a guy who won't suck it up and will keep your QB of the future from getting shelled while he's still learning the ropes." -- SN commenter Red_Thief7
"Totally wrong move by the Titans...needed a vet QB, but wrong choice. If the money is what they say, it's a waste. 3 years is too long, 21 mil? WOW. If his line was bad last year, what is he going to do with the line ranked 28th in the league last year? Possibly no CJ. I knew we were in for a tough year but I think it just got tougher." -- SN commenter rashadnick
More moves: Albert Haynesworth | Kevin Kolb | Sidney Rice | Santonio Holmes | Donovan McNabb | Johnathan Joseph | Reggie Bush
---
Taking notes?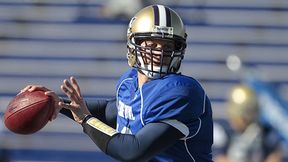 The biggest winner in the free agent scramble? How about Jake Locker, who can now ease his way into the starting role with the Titans by watching a three-time Pro Bowler who brings no off-field baggage?

---
New place, new numbers?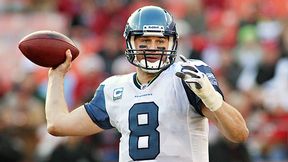 Matt Hasselbeck finished just outside the top 20 in passing yards last season and near the top in interceptions. Will a top running back and a new coaching staff invigorate the 13-year veteran?

---
Hello, goodbye?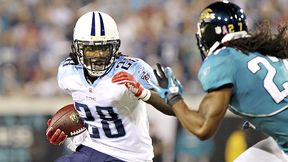 A running back who has rushed for 3,340 yards in the last two seasons is a luxury and one the Titans may have to spend more money on if they want Matt Hasselbeck and Chris Johnson on the field in Week 1.

---
When will Locker graduate?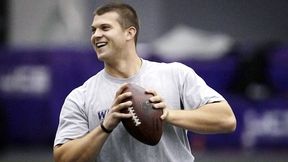 Jake Locker will surely get a lot out of shadowing Matt Hasselbeck, but eventually the student will have to supplant the teacher. Will it happen soon or will this be a multi-year relationship?

2. Is Matt Hasselbeck still the answer at QB for the Seahawks?
Matt Hasselbeck has been synonymous with the Seattle Seahawks for a long time, and the team doesn't seem to be in a hurry to end that association. Pete Carroll said in a press conference that retaining Hasselbeck will be their No. 1 priority during the offseason. The Seahawks made a surprising run in the playoffs with Hasselbeck as their starter, but is it time for Seattle to look elsewhere?.
"I agree with this 100%. Hasselbeck has showed he still has it in him, and with a good offensive line he could potentially be dangerous. Whitehurst is not ready to be a full time starter on a team that is ready to be back at the top with a few key moves. Draft a QB like Mallet or Locker and let them learn under Matt. With a solid o-line, Matt can be successful and he is still by far the best QB this team has. " -- SN commenter dirkrobert185