SportsNation Blog Archives

Melky Cabrera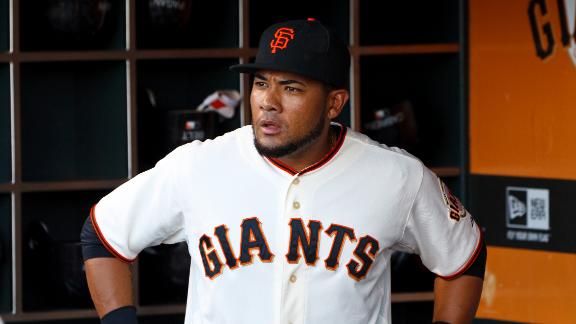 The New York Daily News reported that Melky Cabrera attempted to avoid his 50-game suspension for a positive testosterone test by organizing a scheme that included a bogus website and a phony supplement product. Should Cabrera suffer a stiffer penalty for trying to dupe Major League Baseball?
---
Further punishment?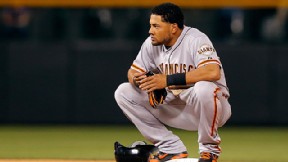 Melky Cabrera accepted responsibility but should he still be penalized extra for his actions?

Jhohn160: "Getting caught taking a banned substance is bad enough but adding this on top it? He should be kicked out of MLB for good. They will never eliminate these banned substances until they get serious about the penalties. By not taking additional actions, they will be setting a bad precedent."
ypahu89: "50 games & loss of pay is not enough to deter players from cheating as Melky has shown no disregard to the rules. MLB should vacate all wins that an illegal player played in. By doing so the player can feel the wrath of his organization, teammates, & fans for ruining their great season. This will in turn become a career killer for any player who cheats the game because no one will want them on their team or organization."
bwp2bruce: "He did what? lol. He should be fined another 50 games for even attempting that stunt. What a joke."
odditie: "I felt like his statement apology was a cop out and this just further proves that. He never wanted to face and never regretted the decision to cheat, he only regretted being caught."
beergoggles45: "They should give him an additional 162 game penalty for the fake website."


Melky Cabrera was having a stellar season, putting up a .906 OPS and trailing only Andrew McCutchen in the NL batting title race with a .346 average. He even managed to win accolades as the 2012 All-Star Game MVP. That's all in the past now, as he has been suspended 50 games for violating Major League Baseball's performance-enhancing drug policy. Cabrera was one of the big reasons for the Giants' success this season -- they sit in a tie atop the NL West with the Dodgers. Will they still make the playoffs without him?
There will be time to talk some more about Sammy Sosa. And there will be time to talk about NFL players making the wrong kind of offseason news.
Maybe we'll even talk about USC showing new Los Angeles resident Conan O'Brien how comedy is done in California, by reportedly looking for a new men's basketball coach with professional experience (it worked out so well with the last guy).
But on what's frankly a dreary morning to be a sports fan, how about we start with something a little more fun? Who flashed the best leather in interleague play?