SportsNation Blog Archives

AFC
By
SN Staff
| Tory Barron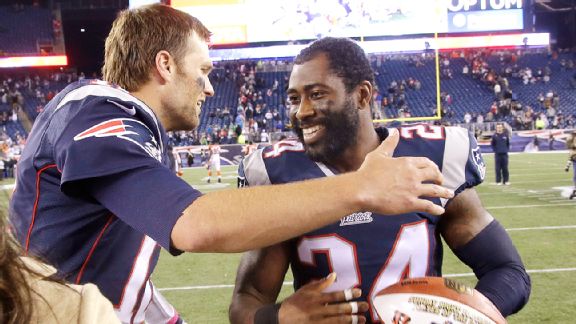 AP Photo/Stephan Savoia
Darrelle Revis might have won a Super Bowl ring with New England Patriots, but that doesn't mean he's displaying undying devotion to his now-former team (he's back with the their archrivals, the New York Jets, after a two-season hiatus, one spent with the Patriots).
Specifically, he has no sympathy for Tom Brady. Revis spoke to Manish Mehta of the New York Daily News, suggesting the franchise's history of rule-breaking likely played a part in Brady's punishment:
"Everybody's blowing it [Deflategate] up because it is Tom Brady. I understand that. But if [the NFL] feels he did the crime or he did something and they want to penalize them, then that's that. [The Patriots] have a history of doing stuff. You can't hide that. ... Tom was there when they did that stuff in the past. ... Stuff repeatedly happened through the years. You got Spygate, you got this and that and everything else."
Spoken like a true Jet (or at least someone who has wiped his hands of his former team). Revis certainly has no responsibility to defend the Patriots, but it does make us anticipate the two matchups between the storied foes this coming season even more than usual.
(H/T New York Daily News)
John Leyba/The Denver Post/Getty Images
Miller accepts six-game suspension
Von Miller on Tuesday agreed to serve a six-game suspension for violating the NFL's substance policy. How worried should Broncos fans be? Are the Broncos your favorite to represent the AFC in the Super Bowl? Cast your votes.