SportsNation Blog Archives

Jon Lester
If there are two things Massachusetts is known for it's the Red Sox and, well, witch hunts. Jon Lester brought up the latter, thankfully not of the Salem variety, in responding to criticism that included the clubhouse actions he was reportedly a part of alongside Josh Beckett and John Lackey. Are you buying Lester's defense?
"I think Lester wanted to support his manager and clear his teammates names. Not sure he succeeded at either, but his intentions seemed good." -- SN commenter mckayg12
"He admitted he was wrong, but at the same time, all the side stories were not contributing factors because they were a way of life, and have been for every team since the beginning of baseball. He admitted to stinking, which is refreshing for a big time athlete to admit he sucked for a year and is actually more hungry for next year to come back strong." -- SN commenter devin2987
---
Is this a witch hunt?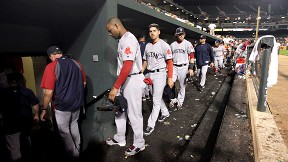 Lester, Beckett and Lackey weren't good in September, but then again, neither were the Red Sox in the dugout. Are all of them being scapegoated?

---
Was it at least Sam Adams?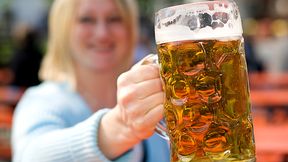 Lester played down reports of clubhouse beer drinking, suggesting it was just an occasional ''ninth-inning beer rally'' beverage.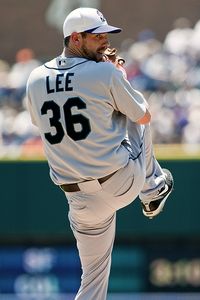 Cliff Lee hasn't had much difficulty polishing his Cy Young credentials against hitters in recent seasons. General managers, on the other hands, have mastered the art of keeping awards out of his hands.
Lee won the AL Cy Young in 2008 but any chance for a repeat in 2009 was derailed when the Indians traded him across leagues to the Phillies. Another offseason swap landed him back in the AL, but will a strong first half only serve to spark yet another trade? Or might Lee mount a Cy Young season from the depths of last place?
"If you guys think you're going to get him easily than you're kidding yourselves. This isn't Bill Bavasi running the team anymore, we are not giving up players like Choo and Cabrera for nobodies anymore. I would almost rather just keep Lee, get the two draft picks at the end of the year and watch Z do what he does best which is drafting great talent." -- SN commenter CGhereICome
Mike W (Chicago)
Lets start this off with Cliff Lee. What are the odds he goes to Cincinnati for a playoff push and what would it take to get him?
Jerry Crasnick
Mike, I find the Reds to be a very interesting stealth Cliff Lee candidate. There's something special going on with that team, Walt Jocketty has a history of making deals like this, and the owner, Bob Castellini, is a very motivated guy. But Edinson Volquez's comeback clearly complicates matters. I think they'd like to give Volquez another couple of weeks before they jump in with both feet on Lee. Full transcript.