SportsNation Blog Archives

Rajon Rondo
September 21, 2015
Sep
21
Brandon Armstrong does spot-on impressions of NBA players, but that's not all. Another game of Armstrong's is impersonating "those guys" you see in pick-up hoops.
His target Monday: point guards who never, ever, ever ever ever, seem to shoot.
It's perfect: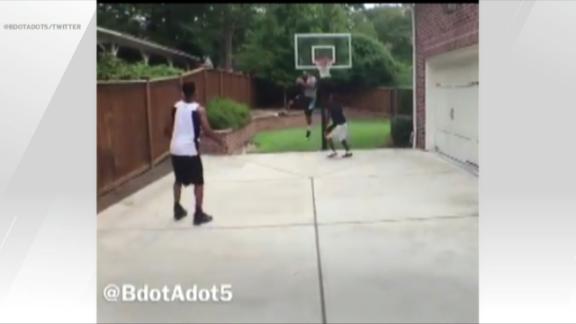 Now, this might remind you of certain NBA players, too. When sharing the post on Twitter, Armstrong dropped the name of a certain Sacramento Kings ball-handler who once won a ring with the Boston Celtics (and, oh yeah, whose name is in the headline of this post).
That one PG who NEVER shoots the ball aka @RajonRondo = w/ @That_Guyy23 @Doitlikederrick #NotTheOfficialRondoBeLike pic.twitter.com/YrCiXpwH2j

— B.A. (@BdotAdot5) September 21, 2015
Note, though, this isn't his official impersonation of Rondo. After all, he didn't do this.