SportsNation Blog Archives

Kerry Collins
3. Is Vince Young the right choice at quarterback?
What's up with Vince Young? Every time it seems like he's solidified his hold on the Titans' starting QB job, something happens to undermine confidence in him. Rumors of missed meetings and workouts have dogged Young this week, leading some to believe that Kerry Collins may be a better choice for the Titans at this juncture. He's injured right now, but when he's healthy, should Collins start at QB?
"If VY is the starter and he was healthy enough to be the No. 2 QB last Sunday, then he was healthy enough to start. Someone is sending VY a message here: lets call it like it was." -- SN commenter 81WASIV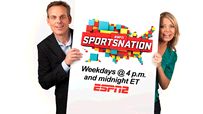 Michelle Beadle and Colin Cowherd have no doubts about the "SportsNation" TV bullpen.
Argue the hot topics of the day and vote on the biggest stories from the world of sports. The show airs on ESPN2 at 4 p.m. and midnight ET.
Note: Broadcast voting results as of this afternoon (ET).
CC Sabathia pitched well, but not well enough to preserve home-field advantage. Now it is up to A.J. Burnett against Pedro Martinez.

There's no shame in losing to the Celtics, but the Raptors? And shouldn't Shaq learn the plays before becoming a sheriff's deputy?

Young is 0-of-5 passing with one interception in two brief appearances this season. Of course, the team is 0-6 with Kerry Collins starting.
What is "SportsNation" TV, and how do you make your voice heard? Read about the new ESPN show that features fan opinions with calls, tweets, polls, rankers and more.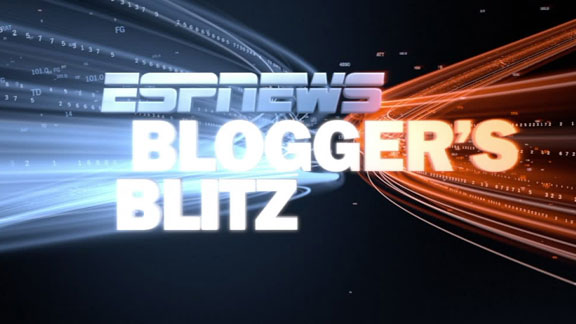 There was a time when SportsNation thought pretty highly of Vince Young in an NFL uniform. No, really, it's true, even if we've blacked it out in some kind of collective "Flash Forward" event. On the eve of the 2007 season, more than 36,000 voters ranked Young No. 12 among starting quarterbacks, ahead of Jay Cutler and Eli Manning. Two seasons later, voters ranked Young behind the likes of Jason Campbell and Byron Leftwich among quarterbacks drafted in the first round during the last decade. Amy Winehouse keeps better company than that.
Young's situation has grown so bad that it was left to Titans owner Bud Adams to reportedly pull an Al Davis (minus the leisure suit, we assume) and tell coach Jeff Fisher to play the quarterback ahead of Kerry Collins when the winless team plays the Jaguars. And according to a report in The Tennessean, that's what will happen.
AFC South blogger Paul Kuharsky was already dealing with VY drama two weeks ago.
Benjamin (Goodlettsville)
Are the Titans not playing Vince Young more because they are afraid his trade value will go down if he plays? I know they want to go with the player that gives them the best chance to win, but how can the Titans say that Vince is the franchise QB when they don't even think he can give them a chance to win a game?
Paul Kuharsky

Nonsensical. They aren't playing him because they are worried about his trade value, which is zero? He's due $4.75 million after the season and has a $14 million cap number next year. They won't pay those, and no one is trading for them.
Vince Young (Nashville)
Did you forget I have no Cap Number?Also you didnt put any of the blame on Kerry why do i get all the blame when we failed but none of the credit when we win!
Paul Kuharsky

Right now you're getting none of the credit for the losing, aren't you enjoying that? Short memory. When you won, you got lauded so much you won offensive rookie of the year!
Vince Young (Nashville)
I have won alot of games for the Titans is there ever a nice comment you can say about me?
Paul Kuharsky

When I get around to ancient history rather than current events, I will let you know. Full Oct. 15 transcript.