SportsNation Blog Archives

Sidney Rice
The Seahawks eked out a win against the Rams in a game that had many worrying about their offensive explosiveness. The Hawks took another hit today, as receiver Sidney Rice will be out for the season with a torn ACL. Russell Wilson is completing only 45.5 percent of his passes to Rice, but the Seahawks wide receiver is still a dangerous deep threat when everything goes right. Fortunately, they'll be getting Percy Harvin back soon, but having both of them playing at the same time would have been better.
Here's a sampling of what readers had to say in our Facebook conversation on the story:
Chris Raglon: "Doesnt matter. Wilson doesnt even look his way. Hes a decoy every game for what,. I have no reason. More catches for Tate."
Peter Spadafora: "We will be OK. Rice was/is the no. 3 receiver on the Hawks (yardage-wise). Time for Kearse and Miller to make some plays."
Antonio Jaramillo: "This is no small loss, in my opinion. Rice gets a lot of flak, but is an excellent run blocker and has made some excellent, timely catches. His game would've improved with the addition of Harvin. "
Dugan Adams: "Rice still has 2 years left on his conteact...but his production is no where near his cap number, unlikely going to a hawk next year. Hopefully he chooses success over money and takes a pay cut over walking papers."
Paul Kraft: "In my opinion Kearse is potentially better than Rice so this isn't too bad. Only reson why he was playing is his salary and in game experience. "
What do you think? Leave your comments below.
It's a good time to be a productive free agent wide receiver in the NFL. Santonio Holmes already got his $50 million to sign with the Jets, and Sidney Rice followed suit, signing a four-year, $41 million contract with the Seahawks. Rice did good things in Brett Favre's first season with the Vikings, but he'll face a big challenge in Seattle -- talented wide receivers tend to disappear from the face of the Earth once they sign with the Seahawks (see: T.J. Houshmandzadeh, Deion Branch). Will Rice avoid that fate?
More moves: Donovan McNabb | Albert Haynesworth | Kevin Kolb | Santonio Holmes | Matt Hasselbeck | Johnathan Joseph | Reggie Bush
"That's a lot of cash for a receiver with ONE good season...ah well, good luck to ya Sid...but I don't expect you to do much in Seattle...." -- SN commenter tyslink
More moves: McNabb | Bush | Kolb | Holmes | Hasselbeck | Haynesworth
---
How good is Rice?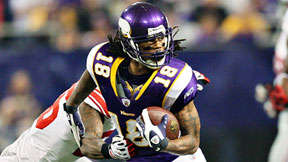 Sidney Rice was injured for much of last season, but he recorded over 1,300 yards and scored eight touchdowns in 2009.

---
Is Seattle a WR tomb?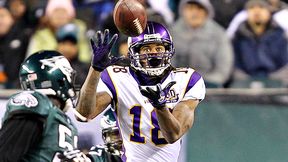 The Seahawks have had one thousand-yard receiver in the past six years (hello, Bobby Engram!). Will we ever hear from Rice again?

---
Did the Seahawks overpay?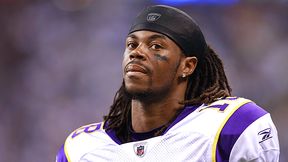 Rice is an injury risk and really only had one elite season. Wide receivers seem to be at a premium these days, however, and the deal could prove to be a good one.

---
Who'll throw to Rice?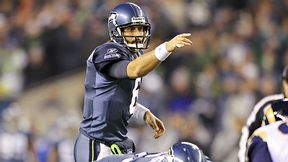 Charlie Whitehurst and Rice's old teammate, Tarvaris Jackson, will be competing for the starting QB job in Seattle. Who will win out?