SportsNation Blog Archives

Patrick Willis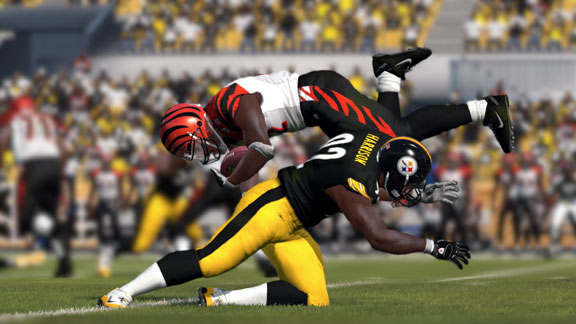 Madden ratings are often the most contentious topics in sports video games. Should Michael Vick have a 99 in agility? Which wide receiver gets top marks for speed? Is my team's linebacker tougher than your team's? All week long, SportsNation is ranking the players with the top marks at each position. Today, we're taking a look at the best linebackers in Madden 2012. James Harrison, DeMarcus Ware, and Patrick Willis all have 98 ratings, but are they Madden's best? Cast your vote now!
"Patrick Willis should def be the best linebacker in this game. He's the cornerstone of the 49ers and he's just getting into his prime. Dude should be a 99 overall" -- SN commenter CardiacCats85
"Demarcus Ware = Overrated. He is a pass rushing specialist that's all. James Harrison is better then him. Ware just got hyped for his pass rushing ability." -- SN commenter Lions20AkP
"How is Clay Matthews not higher than a 95? Should be 98 instead." -- SN commenter AELawrence80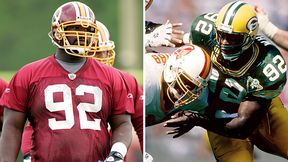 When a player who signed for $41 million in guaranteed money earlier in the year is sitting out practices and talking about normal "wear and tear" during the first week of August, well, it's not the kind of thing that will help comparisons to Reggie White. But Albert Haynesworth returned to practice earlier this week after sitting out a few rounds of training camp, averting the kind of health-care crisis that would capture D.C.'s attention more than anything on Capitol Hill.
Aside from Clinton Portis, Haynesworth is the player SportsNation feels the Redskins could least afford to lose to serious injury, no small feat of public recognition for a guy who plays on the defensive line. But if Haynesworth is the Redskins' best defensive player, is he the league's best defensive player? He's not a pure pass-rushing force like DeMarcus Ware, or a shut-down corner like Nnamdi Asomugha, but it's tough to put a guy who closes down the middle of the line anywhere other than No. 1.
"

Haynesworth is a Beast.. I don't know if I've seen one Person make such a diffeence on the defensive side of the ball, since Reggie White.

"

-- galyssa427
"

you guys paid way to much for big al watch out he's going to get injuryed right away.

"

-- titans_freak23