SportsNation Blog Archives

Houston Texans
The Cleveland Browns had appeared to be the primary target for the next series of HBO's "Hard Knocks," but according to sources, the Browns balked at the idea, in part due to quarterback Johnny Manziel's rehab treatment.
With Cleveland out of the running, four teams -- the Bills, Texans, Giants and Redskins -- are the rumored favorites to be featured on the hit show.
With all of them boasting the requisite star power and affable personalities to captivate audiences -- unlike last season's Falcons -- we assess the entertainment value of each rumored "Hard Knocks" finalist:
Houston Texans
• Pretty much everything J.J. Watt does ends up on a highlight reel, or trending somewhere, such as his
faux breaking news
, attending the NCAA basketball tournament with
tennis star

Caroline Wozniacki
, and especially when his thigh injury
resembles the meat Rocky sparred with
. If the NFL All-Pro and all-around showman is involved, trust us, people will tune in.
• The Texans don't have a sexy quarterback camp battle, but it remains sports' most glamorous position, and the competition between Brian Hoyer and Ryan Mallett should be a fierce one.
• Texas is BBQ country, so here's hoping jovial big man Vince Wilfork cranks up the old grill for more of this:
• • •
Buffalo Bills
•
"Let's go get a god damn snack!"
is an iconic Rex Ryan quote that resides near the top of the pantheon of "Hard Knocks" quotables. With the bombastic coach now calling Buffalo home, fans would certainly welcome some fresh Rexims.
• Chip Kelly canceled the LeSean McCoy show in Philly, but the running back's silky smooth game and penchant for expressing whatever's on his mind makes his Buffalo reboot must-see TV.
• A cameo from Buffalo legend Jim Kelly will display the human element of football, as his battle to overcome cancer was truly inspiring to the team and fans across the world.
Note: A Bills source told ESPN.com's Mike Rodak that the team is not interested in the show, but we can still dream, can't we?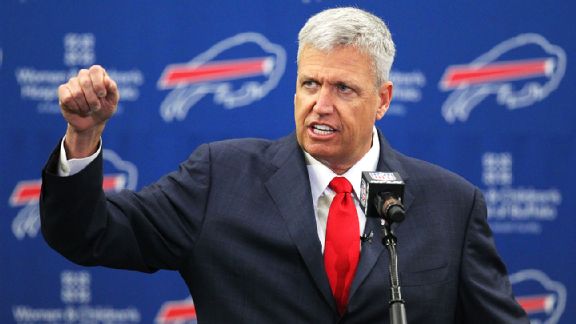 AP Photo/Bill Wippert
New York Giants
• Receiver Odell Beckham Jr. just exudes swagger and is in the midst of an NFL takeover that has seen him reel in the catch of the year and land the "Madden 16" cover. Next, America gets an inside look at his meteoric ascent and all the insane grabs previously not privy to cameras.
• How red can Tom Coughlin's face get? We're sure to find out as rookies bungle drills and draw the ire of the fiery coach.
• Manning face! Manning face! And more Manning face!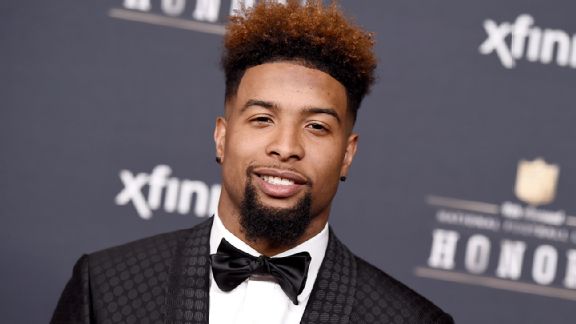 Jordan Strauss/Invision for NFL/AP Images
Washington Redskins
• Think Shady had some heat for his former coach? Wait until DeSean Jackson, who was released by Kelly, gets miked up.
• Jon Gruden has a knack for saying something that will leave you scratching your head. Here's hoping his brother Jay shares that enigmatic factor and continues the NFL's version of the "Odd Couple" with his co-star and starting QB -- for now.
• This may be Robert Griffin III's final shot at re-capturing the hearts of fans in the nation's capital? We're not sure how he'll look in camp, but an appearance by his adorable new baby girl, Reese Ann, will surely help his cause:
-Jeremiah 29:11- Reese Ann Griffin was born today! All 7lbs 9 oz. of her! Life Changer! #Blessed #ReeseAnn pic.twitter.com/liQUJUILMr

- Robert Griffin III (@RGIII) May 21, 2015
Note: A high-ranking Redskins official told ESPN.com's John Keim that the team is not a possibility to appear on the show, but again, we can dream, right?