SportsNation Blog Archives

Connecticut Huskies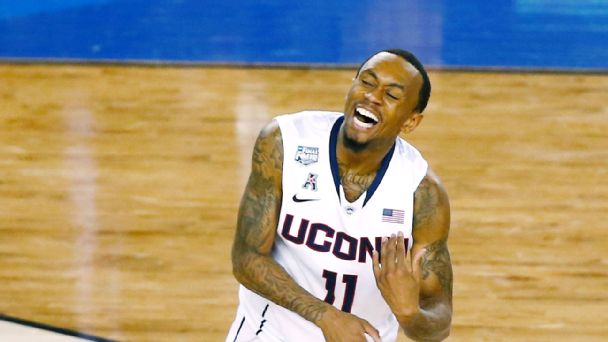 Tom Pennington/Getty Images
UConn wins national championship
A year ago, they weren't even eligible to compete in the NCAA tournament. On Monday night, the Connecticut Huskies won it -- the program's fourth national championship in just five Final Four appearances -- by beating the Kentucky Wildcats 60-54. This impressive run capped off the career of star guard Shabazz Napier and marked the arrival of second-year head coach Kevin Ollie. Does this win make Connecticut a historically great program? How would you grade the tournament overall?
Robert Deutsch/USA TODAY SportsUConn celebrated reaching the Final Four, but apologized for busting Barack Obama's bracket.

President Barack Obama, like a decent portion of SportsNation, pegged the Michigan State Spartans to overcome their No. 4 seed and win the 2014 NCAA tournament. The seventh-seeded Connecticut Huskies, however, had other ideas, holding off Sparty 60-54 on Sunday to reach the Final Four. And while their players and fans celebrated wildly, their official Twitter account didn't forget the Commander-in-Chief's pick:

Sorry about busting your bracket @BarackObama... We have room on our bandwagon if you're interested

— UConn Huskies (@UConnHuskies) March 30, 2014

What about you? Do the Huskies owe you an apology, too? Or another team?