SportsNation Blog Archives

Rutgers Scarlet Knights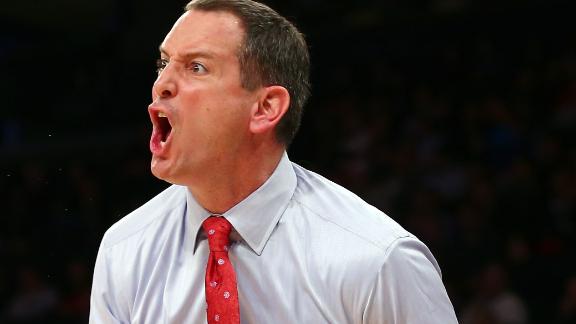 From New Jersey political leaders to SportsNation, the reaction to footage of Rutgers basketball coach Mike Rice physically and verbally abusing players has been strong. Now that Rice has been fired, do you believe athletic director Tim Pernetti and university president Robert Barchi should also lose their jobs for choosing to discipline rather than fire Rice when first confronted with the video evidence?
NIU_HUSKIE11: "He's only being fired because the video was made public. The AD has to lose his job for this to mean anything to the public."
JofarcK: "Pernetti's decision to "rehabilitate" a coach smacks of the same misplaced priorities we saw at Penn State. The primary job should be to protect others from a coach who is out of control, not to cover up in the name of compassion."
Cam Lied and Tebow Cried: "Knew about the video and did not fire him until public backlash, AD should go too."
herdno1mac: "I have been in the Army for 28 years and we don't even treat soldiers like that in Basic Training. If you don't need to use homophobic slurs and physical abuse to train people how to follow orders and kill, why in the world would someone think you need to do that to train people how to play basketball?."
Tia Ling: "Rutgers has to fire the leadership that allowed Rice to stay in the first place. Leadership is clearly lacking here and it goes beyond Rice."
geauxgettemtigers: "Everyone saying that Rice did not cross the line and he is just intense need to realize there is a big difference to what he did and what coaches like Will Muschamp, Bob Huggins, Coach K, etc... do. Once you become that physical where you are throwing balls and kicking players you are crossing the line."
What do you think? Leave your comments below.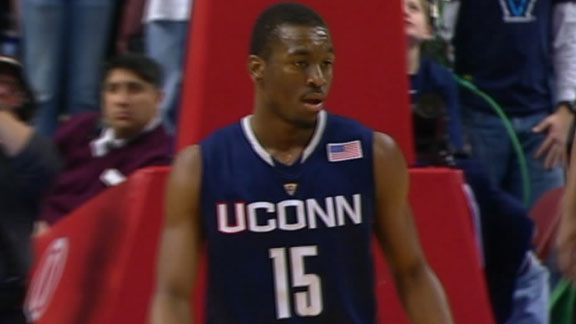 Geno Auriemma's Connecticut team avoided the closest thing it has faced to an upset challenge in a long time Monday night at Oklahoma, but the Big East's best men's teams haven't been quite as adept at sidestepping that Acme anvil on the road to the NCAA tournament.
Auriemma's Connecticut counterpart, Jim Calhoun, was responsible for the latest when his team knocked off No. 3 Villanova. But how much does that win, along with Louisville's win at Syracuse and Rutgers' win at Georgetown (Pitt knocking off West Virginia seems like a mild upset at best on the former's home court) really change the landscape for the NCAA tournament?
We've already seen that most of the country thinks the Big East is the best conference in the land, and as much as we like to talk about Cinderella, 62 percent of SportsNation thinks finishing at .500 in the nation's best conference makes a team more deserving of the NCAA tournament than winning a mid-major crown.
Rick (Louisville)
How many more games do the Cardinals need to win to feel safe of garnering an at-large bid?
Joe Lunardi

No worse than .500 in your remaining games, conference tournament included.
Greg (Syracuse)
You still have SU as a 1 seed ...good but surprising. Why didn't they slide to a #2?
Joe Lunardi

In terms of overall profile and level of play, my belief is the Committee would still slot Syracuse no worse than No. 4 (based on records to date, of course). Also, if the Louisville loss had occurred a month ago instead of a day, it probably wouldn't be a question. Full transcript
"

The Big east is the best conference. Nobody can dispute that. They are like the SEC in football. Every team is good and they just beat each other up throughout the conference season. I'm a Kentucky fan and I still think Kansas, Kentucky and Syracuse are the best teams in the country. Sorry, Nova. You're close but not quite there yet. After Nova, its anybodys guess.

"

-- jay_bilastrator