SportsNation Blog Archives

Siena Saints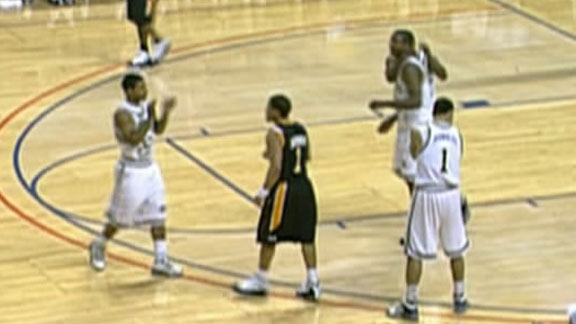 Monday was a good day for bubble teams. Siena and Old Dominion, regular-season champions in the MAAC and CAA, respectively, held off challenges to win conference tournaments and automatic bids to the NCAA tournament. WCC regular-season champion Gonzaga wasn't as kind, losing to Saint Mary's and potentially stealing an at-large bid from a bubble team (although Saint Mary's might have gotten in anyway).
And after spending months compiling a 15-3 record to win the Southern Conference regular-season title, with no at-large hopes in the event of a loss, tiny Wofford had to sweat out the final 20 minutes and a furious Appalachian State rally to earn its place in the NCAA tournament with an automatic bid.
With all the talk about expanding the NCAA tournament field, how about we start by just getting the most deserving teams in the current bracket by rewarding regular-season champions? Or on the flip side, is the drama of Championship Week enough to justify conference tournaments?
"

Aside from the Zags getting a lower seed from this, I think St. Mary's was in, regardless, so there were no bubble spots usurped in this one. Maybe a good wake up for Gonzaga going in to the dance. Always pull for the Zags when we're not playing them. With some 10 spots and 21 teams still in bubble land, those of us there are pulling for a minimum of upsets with the exception of within our own conference tournament.

"

-- datzMRDorsey
"

this is why the auto-bid for winning the conference tourney has got to go. If the NCAA wants to give a team a bid for an entire season of work, ie: winning the regular season title fine. But now St. freaking Marys is stealing a bid from a much more deserving team.

"

-- abe3232
"

Conference Championships are an embarrassment to College Hoops. Teams steal bid from other worthy teams. These Conference tournaments are not meaningful for teams that have already locked up NCAA births. Gonzaga looked like an NIT team tonight.

"

-- Goodtymes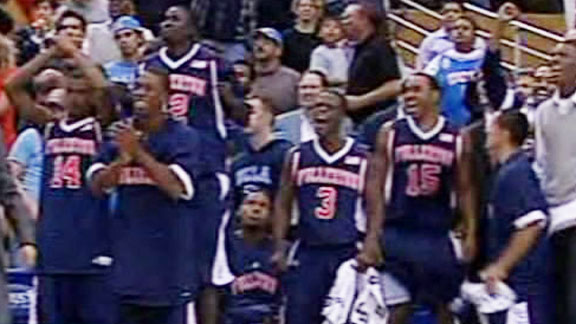 Any day with college basketball on television is a good thing. A day when college basketball is always on television is a great thing. With the march to the Final Four in Indianapolis underway (and the march to San Antonio for the women), ESPN is showing nothing but basketball Tuesday -- 12 games in 24 hours. And that doesn't even include the games going on ESPN2, ESPNU, ESPN360.com and ESPN Mobile. At this point, you've already missed the start of class (and Cal State Fullerton upsetting UCLA) but there's still time to salvage the day.
"

The benefits of working from home!

"

-- usf_football
"

I love the 24 hour marathon -- took Tuesday off from work. Good thing the Monday Night Fooball game is so terrible ... so I can get a nap in after work before the marathon tipoff.

"

-- bh4312