SportsNation Blog Archives

High School
According to the McCallie School's YouTube channel, their rivalry with fellow Chattanooga, Tennessee-based prep school Baylor is one of the greatest in all of high school football and the oldest in the state. So naturally, the student body is getting hyped for the upcoming showdown.
How hyped? This much:
We can think of no better way to make an opponent fearful before squaring off under Friday night lights than a highly produced hype tape set to Jay Z and Rihanna's "Run This Town."
There a lot of things that make this video awesome. First off, those girls? They don't even go there. Yeah, they brought in reinforcements, including someone with impressive vocal range to play the role of RiRi.
Second, they made their own lyrics. With lines such as "come my way, like I am Fetty." in reference to rapper Fetty Wap's song "Come My Way". We're not mad at it.
Third? The constantly rotating backdrop is superb. They appear to be on a bridge, and then on a cliff in the wilderness. How did they get up there? Who cares. What matters is that this is one heck of a production.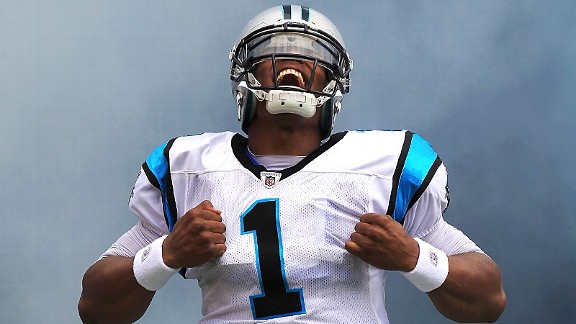 Cam Newton's Superman celebration is considered just that, a celebration. But when a Charlotte-area high school quarterback mimicked Newton after scoring a touchdown in a playoff game, he was ejected for unsportsmanlike conduct. Were the referees too harsh by sending him to the locker room early, or was the punishment deserved?
gilby_7: "Seriously, how difficult is it to NOT do stuff like this on the field. If I did that when I was in high school the refs wouldn't have to kick me out because my coach would have already done it."
GhostMonkeyMSU: "Don't like taunting? Keep the guy doing it out of the end zone. No ref intervention necessary."
xraver21: "not against celebrating, but the kid deserved to be ejected for imitating such a worthless celebration. Kid should have higher standards than ripping off the celebration of a bad NFL QB. "
Polite430: "That boy did it wrong. That celebration is supposed to be used when LOSING. For example, if you are still down by at least two TDs after you score: celebrate!"
rjk256: "Even if you are taunting, it should be unsportsmanlike and 15 yards, not an ejection"
BURNER8585: "See. Scam Newton is a negative influence everywhere."
LebronJamescancountto7: "Charles Barkley was right...athletes are not role models."


Join the conversation or respond by signing in or creating a profile and blogging.