SportsNation Blog Archives

Seattle Mariners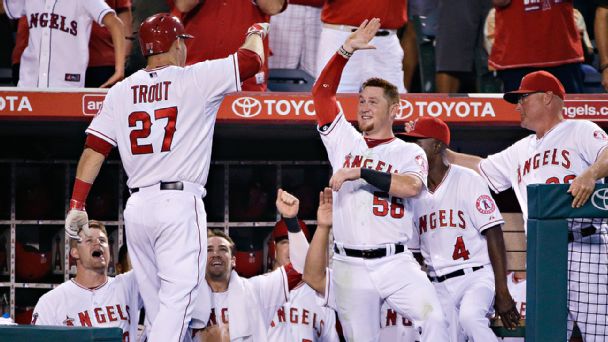 AP Photo/Jae C. Hong
Early MLB playoff predictions
MLB playoff-clinching season is here. The Los Angeles Angels snagged a playoff spot Monday and later locked up the AL West. The Baltimore Orioles and Washington Nationals cemented their respective division titles Tuesday. Meanwhile, it appears the wild-card races are the most competitive, with each league seemingly embroiled in a three-way scrape for two spots. How will it all play out?
Hannah Foslien/Getty Images

Tigers get David Price from Rays

Oh, you thought Jon Lester-for-Yoenis Cespedes was the only major trade of deadline day? Not so fast. The Detroit Tigers have landed David Price from the Tampa Bay Rays as part of a three-team deal that keeps Motown's team firmly in the chase for that elusive next World Series. The Seattle Mariners, meanwhile, get Austin Jackson, while the Rays have picked up Drew Smyly and Nick Franklin. What do you make of it?

Cano returns to Yankee Stadium

Robinson Cano is set to return to Yankee Stadium tonight, and though both his current and former teams have been outscored by eight runs this season, their relative positions are quite different. The Yankees find themselves atop the AL East, while the Mariners are struggling in the AL West. Less generous Yankees fans might end up choosing to remind Cano of that fact tonight, but it might not be particularly fair to boo a player that helped your team win a World Series. You never quite know with the Bleacher Creatures.