SportsNation Blog Archives

Nyjer Morgan
Do the Brewers have to reserve postseason rosters spots for Nyjer Morgan and Tony Plush? Morgan's alter ego, a character named Tony Plush, blasted Albert Pujols on Twitter after the Cardinals slugger stepped between Morgan and Cardinals pitcher Chris Carpenter in Wednesday's game. Carpenter took exception to Morgan's throwing his chewing tobacco on the field after striking out, a rather tame incident in Morgan's history of drama.
"This kid is becoming a problem. For him to even think Pujols cares about his stupid tweet is ridiculous. Nice job, man. Make you and your team look bad." -- SN commenter rtlahey88
"Nyjer has a lot of talent, and his energy is great for the game. It's just embarrassing though that he continues to do foolish things like this." -- SN commenter BamaSkins21
---
Can you count on him in October?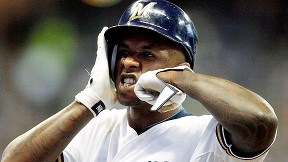 Morgan is hitting .313 in 102 games this season and is third on the team in stolen bases. Does that outweigh his history of unpredictable behavior?

---
Nyjer Morgan or Ron Artest?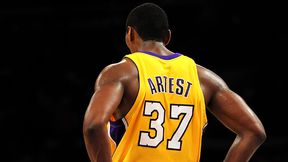 After helping the Lakers win a ring, Ron Artest may be the unofficial spokesman of enigmatic players on championship-caliber teams.

---
Do you agree with Albert Pujols?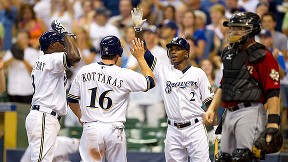 Pujols drew Morgan's ire, but the Cardinals slugger also said he likes Morgan and doesn't mind having guys like that on his team.

---
Are you a Tony Plush fan?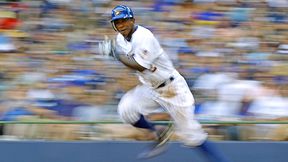 We liked the fake persona most of all, but is Morgan's alter ego entertaining?