SportsNation Blog Archives

Donte' Stallworth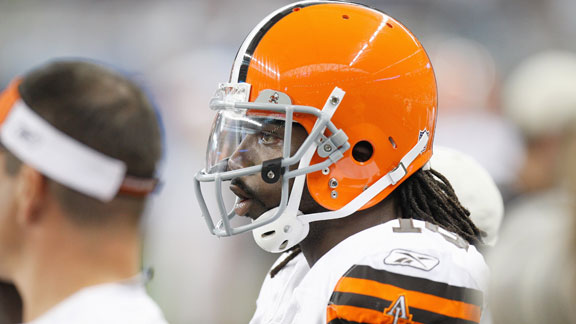 Few topics have touched off a SportsNation debate quite as heated as that which followed Donte' Stallworth's plea agreement in the case surrounding the death of Mario Reyes. Many felt Stallworth, who was sentenced to 30 days in jail after he pled guilty to DUI manslaughter, got off far too lightly. Others felt Stallworth's immediate acceptance of responsibility and the circumstances of the case justified the ruling. Most had some opinion.
What SportsNation has long been relatively unified on is the idea that we wouldn't see Stallworth on an NFL field again for a long time. Thursday, the NFL codified that perception by suspending Stallworth without pay for the entire 2009 season.
The initial reaction from voters is that Roger Goodell got it right with this suspension, which they
recommended last week
. And in general, SportsNation supports Goodell's disciplinary bent, with a majority approving of both how he handled the entire
Michael Vick saga
and continues to handle
league discipline
in general.
"

The government gives him 30 days in jail, the NFL gives him a YEAR off with NO pay. That makes a lot of sense. 2 big thumbs up to Roger Goodell... Not!

"

-- Cosmokid52
"

Wow, I'm shocked by the penalty the NFL has imposed on Stallworth! Yes, he was guilty and served a petite sentence, but I was expecting a lifetime ban! But then again, the world is going to the dogs anyway!

"

-- Angelobill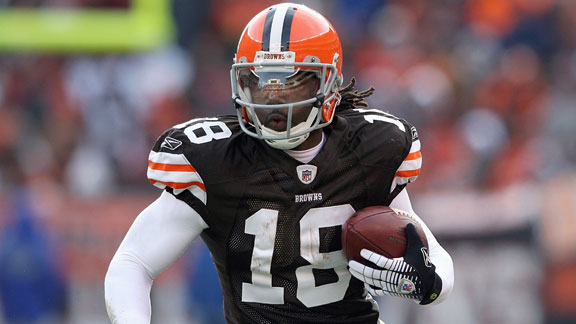 In a letter to Donte' Stallworth explaining why he was suspending the receiver indefinitely following a guilty plea for DUI manslaughter, NFL commissioner Roger Goodell wrote there could be "no reasonable dispute that your continued eligibility for participation at this time would undermine the integrity and public confidence in our league."
SportsNation seems to agree, although there's enough of a split to suggest at least some reasonable dispute. In fact, better than one out of four voters say it wouldn't undermine the league's integrity or their confidence in the league if he was on the field as soon as Week 1 after serving his 30-day prison sentence.
That said, perhaps as a result of the commissioner's established pattern of justice for players like Adam Jones and Michael Vick, only 23 percent of voters expect Stallworth to play in the league at all this season.
"

the only part I dont like about this, is, Goodell's indefinate suspension, there really is no guideline here so it's like we got some hanging judge from the old west playing commisioner. I'm not defending stallworth or anything, I just dont like the commish and his antics, there needs to be guidlines set and when you get into trouble , you can expect X to happen, not this random BS.

"

-- sbdawg123
"

The NFL or more precisely Roger Goodell should not be the one passing judgement on Donte' Stallworth. The judicial system had its time to make the appropriate decision. During the entire process Stallworth was cooperative and showed class in a real mess of a situation. Let's not forget that the guy he hit was running across the highway ok, not a crosswalk. Stallworth has literally "paid" for this and he's doing the time in jail. Why Roger Goodell feels he needs to add his own brand of justice is beyond me. As if Stallworth hasn't had enough to deal with now he's suspended indefinitely without pay. I guess next Goodell will say that he'll let Stallworth come back in a year if he shows "genuine remorse'. At this point I'm beginning to become much less of a fan of Roger Goodell.

"

-- crunchtime89
Over the span of a couple of days with plenty of manufactured news about the likes of Brett Favre and Sammy Sosa, few conversations on ESPN.com have generated as much activity as the very real news about Donte' Stallworth.
The Cleveland Browns receiver was sentenced Tuesday as part of a plea agreement in which he pled guilty to DUI manslaughter in the death of Mario Reyes. Stallworth was sentenced to 30 days in jail, as well as two years of house arrest and eight years of probation. Full details here. And check out ESPN legal expert Lester Munson's report below.
Stallworth's remorse and acceptance of responsibility apparently played a role in the plea deal that his agent says will allow him to resume his NFL career. But while the Browns wait for Roger Goodell to decide on any additional punishment, SportsNation is in the midst of an extended debate as to whether or not justice was served.
64 percent: Would not feel comfortable as a Browns fan cheering for Stallworth.
"

Sammy using roids, or Lebron snubbing a guy on a handshake is not the same magnitude of ending someones life. The point of most people on here, DISCUSSING, the situation is that, Stallworth got sentenced sooo lightly that it is almost insane to have any faith in the Judicial System.

"

-- cjmjmm2006
"

My only hope is that perhaps some people will take away a few lessons from this discussion. -- Vick and Stallworth have two very different convictions and trying to compare the two situations is a waste of brain activity. -- Intent is key. -- ESPN message boards continue to be an excellent time waster

"

-- blondiescowboys