SportsNation Blog Archives

Stevie Johnson
Week 12 began with Ndamukong Suh's ill-considered revival of "Stomp" against the Packers, but Stevie Johnson may have done him one better while playing closer to the lights of Broadway. Johnson's touchdown celebration in the second quarter against the Jets, mocking both Santonio Holmes and Plaxico Burress, drew a penalty that helped the Jets answer back with a late touchdown of their own. Those points proved rather important in a 28-24 win for the Jets that may close the book on the Bills' playoff hopes.
"Well, I guess it's poetic justice that a guy chokes big time after he acts like an idiot. However, I just wish this over-the-top grandstanding and showing up other players would stop in sports altogether." -- SN commenter karelp
"Touchdown celebrations used to be an amusing part of the game. Now the commissioner has sucked the fun out of the more jovial parts of the game with overly-stringent penalties and fines." -- SN commenter dude8110
---
Was Johnson's celebration funny?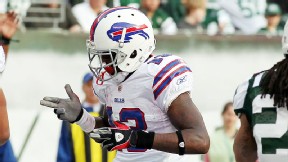 After first pretending to shoot himself in the leg, as Burress infamously did in a night club, Johnson moved into the second act by mocking Santonio Holmes' celebrations.

---
Did the celebration merit a flag?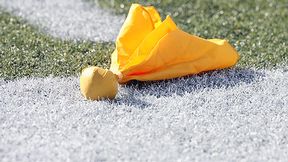 You can see the full performance here. Whether you think Johnson's celebration was hilarious or a complete flop, did it merit a 15-yard penalty?

---
Was it even Johnson's worst moment?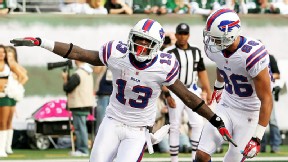 Johnson had a chance to make amends on his team's final drive, but he dropped a pass from Ryan Fitzpatrick just 25 yards from paydirt in the final minute.

---
So did Johnson cost his team a win?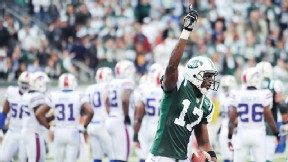 Burress clinched the win for the Jets. And while it's hard to pin a loss on one moment, especially one that happened in the second quarter, is it fair?