SportsNation Blog Archives

Joe Mays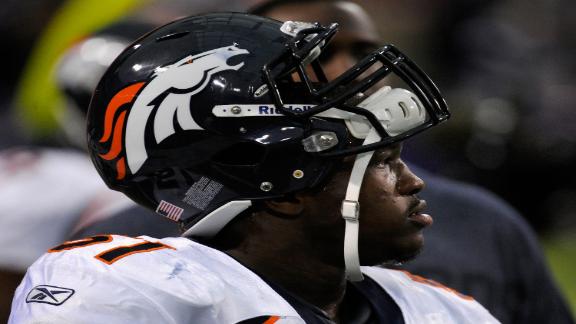 Broncos linebacker Joe Mays is appealing his one-game suspension for a hit on Matt Schaub that cost the Texans quarterback a piece of his ear. Is Mays in the right?
hojojoe: "Although unintentional, as a Denver fan, I think this was the proper call...hypocritical, but the right call."
bobbydagreat: "Yup, he had the suspension coming, he should have been ejected immediately after it happened."
chadvandam: "Joe Mays is known for big hits and I have little doubt he went in there helmet first with all intention to do so. The guy likes hurting people. The suspension is more than warranted!"
tken49er: "The inconsistency on these calls is what I don't like. This hit in question is at least debatable, the hit on Hayward-Bay isn't, and it isn't even being mentioned."
Nathan.Herald: "Seriously? So a QB can hold the ball til that last second, with two defenders coming at him full speed, throw it right as they are about to sack him, duck his head into the hit, and get a flag for roughing the passer... and then they suspend the guy on defense?"

Join the conversation or respond by signing in or creating a profile and blogging.