SportsNation Blog Archives

San Antonio Spurs
Kobe Bryant is in the stage of his career at which people start asking him for lists of things. He's already listed the top five players he's faced in his career, featuring such luminaries as Michael Jordan and LeBron James.
Jordan's Bulls made Kobe's list of the top five toughest teams he's faced -- but neither team LeBron James has played for did. In no particular order:
San Antonio Spurs
Noah Graham/NBAE/Getty Images
Sacramento Kings
Jed Jacobsohn/Getty Images
Boston Celtics
AP Photo/Mark J. Terrill
Detroit Pistons
AP Photo/Paul Sancya
Chicago Bulls
Vincent LaForet/AFP/Getty Images
The Bulls, sure. The Spurs, no surprise there. The Kings, though? Remember, during Kobe's championship days, the Kings featured Vlade Divac, Peja Stojakovic, Chris Webber and others. Unsurprisingly, Kobe's got a long memory.
Tags:

SportsNation, Kobe Bryant, Los Angeles Lakers, Chicago Bulls, Sacramento Kings, San Antonio Spurs, Boston Celtics, Detroit Pistons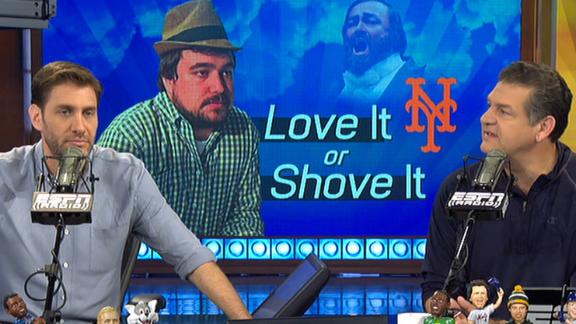 Kobe Bryant is saying goodbye. Tim Duncan isn't -- but he surely will soon. (Right?)
Both players soared over their generational counterparts and won five titles each, albeit in different ways. Kobe flashy, Duncan subdued. Kobe with mountainous highs and abyssal lows, Duncan with a steady run that makes us wonder if he can keep this up for a few more years.
But who was better? Mike and Mike discussed in the video above -- pointing out that it's very hard to choose between the two.
Now it's your turn:
Tags:

NBA, NBA, Los Angeles Lakers, Kobe Bryant, Tim Duncan, San Antonio Spurs, SportsNation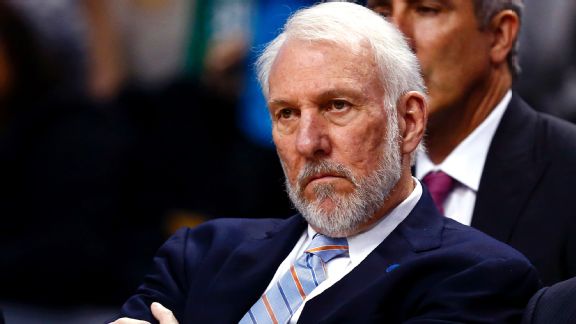 Mark L. Baer/USA TODAY Sports
The Kansas City Royals closed out their World Series win over the New York Mets on Sunday night, coming back from 2-0 down in the ninth inning and winning 7-2 in 12.
So, with the San Antonio Spurs in NYC to play the New York Knicks on Monday, coach Gregg Popovich was asked if he watched Game 5.
No he didn't.
"If it's nighttime, it's dinnertime. Dinner and wine. No baseball, no football, sports are boring. I'm serious. You think I'm being funny. Why would I want to watch a baseball game when I could go to dinner and relax with friends and enjoy it?"
Classic Pop.
ESPN Knicks reporter Ian Begley contributed to this report.