SportsNation Blog Archives

Los Angeles Lakers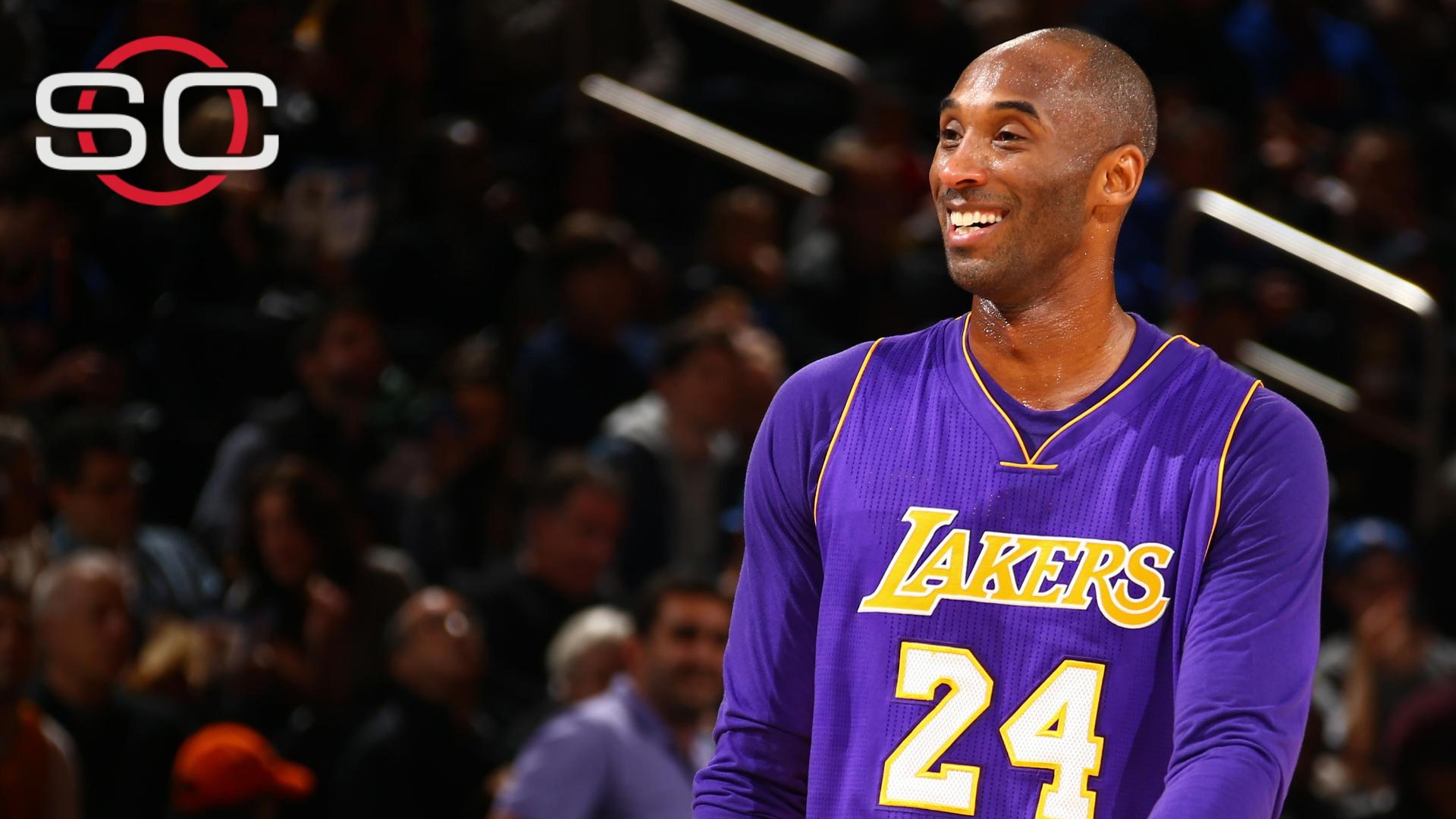 Kobe Bryant is done at the end of this season, having announced his retirement via a poetic letter on The Players' Tribune on Sunday.
Even though this news is far from surprising -- the 37-year-old has been struggling for several seasons now -- the news of a legend's impending departure always shakes the foundation of sports.
Here is how some notable names reacted:
We have lived incredible moments together on and off the court. Thanks for everything brother! @kobebryant #ThankYouKobe

— Pau Gasol (@paugasol) November 30, 2015
Hard to believe @kobebryant is finally going to hang it up. One of the NBA's great champions. Enjoy the rest of this season my friend.

— Scottie Pippen (@ScottiePippen) November 30, 2015
One of the most under appreciated players to ever play is saying goodbye to the game he gave his all!... https://t.co/BOi32TOJQS

— JR Smith (@TheRealJRSmith) November 30, 2015
Much respect to @kobebryant as he announces his retirement after the season. A fierce competitor and one of the greatest to ever do it!

— Eric Gordon (@TheofficialEG10) November 30, 2015
Kobe is the greatest competitor I have ever faced. I am glad he's found peace, I don't know if we ll see another like him. Enjoy the last 66

— Shane Battier (@ShaneBattier) November 30, 2015
KB scored 56 on me in 3(!) qtrs my rookie year. Pushed me to be better more than any player I've faced. He has my ultimate hoops respect.

— Shane Battier (@ShaneBattier) November 30, 2015
You loved the game @kobebryant and the game loved you back! Proud to know you and honored to have represented the #PurpleandGold together!

— Rick Fox (@RickFox) November 30, 2015
Thanks for everything to the greatest basketball player of all time Kobe Bryant. The game will never be the same!! pic.twitter.com/usVftyfIKu

— Jusuf Nurki (@nurkic23) November 30, 2015
I might cry when Kobe retires yo... Crazy man

— Isaiah Austin (@IsaiahAustin) November 30, 2015
Nothing but tremendous respect and admiration for @kobebryant I have always been the biggest fan of his competitive drive. Thank you

— Richard Sherman (@RSherman_25) November 30, 2015
One of the TRUE KINGS of the game. You are one the greatest to ever do it, my friend. #Kobe #BlackMamba #VinoClub https://t.co/Gn7DAB2src

— Justin Timberlake (@jtimberlake) November 30, 2015
Shout to @kobebryant on his illustrious career in the NBA! One of the greatest of all time...

— Lupe Fiasco (@LupeFiasco) November 30, 2015
Bittersweet! @KobeBryant feels like home to anyone who grew up a @Lakers fan. All good things must come to an end. Love the Bryant family.

— Gigi Hadid (@GiGiHadid) November 30, 2015
Kobe been waiting his whole life to get them bars off.

— Vince Staples (@vincestaples) November 30, 2015
Meanwhile, off social media, Metta World Peace interacted with his longtime teammate the old-fashioned way: by getting his autograph.