SportsNation Blog Archives

Los Angeles Lakers
Kobe Bryant is in the stage of his career at which people start asking him for lists of things. He's already listed the top five players he's faced in his career, featuring such luminaries as Michael Jordan and LeBron James.
Jordan's Bulls made Kobe's list of the top five toughest teams he's faced -- but neither team LeBron James has played for did. In no particular order:
San Antonio Spurs
Noah Graham/NBAE/Getty Images
Sacramento Kings
Jed Jacobsohn/Getty Images
Boston Celtics
AP Photo/Mark J. Terrill
Detroit Pistons
AP Photo/Paul Sancya
Chicago Bulls
Vincent LaForet/AFP/Getty Images
The Bulls, sure. The Spurs, no surprise there. The Kings, though? Remember, during Kobe's championship days, the Kings featured Vlade Divac, Peja Stojakovic, Chris Webber and others. Unsurprisingly, Kobe's got a long memory.
Tags:

SportsNation, Kobe Bryant, Los Angeles Lakers, Chicago Bulls, Sacramento Kings, San Antonio Spurs, Boston Celtics, Detroit Pistons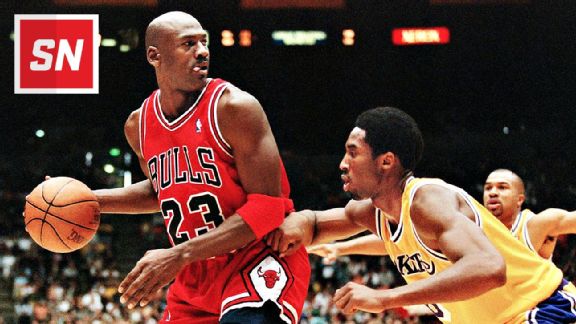 Vince Bucci/AFP/Getty Images
In his 20 NBA seasons, Kobe Bryant has faced a number of brilliant players: vets near the end of their careers, such as Karl Malone and John Stockton; fellow stars who entered the league around his time, such as Tim Duncan and Kevin Garnett; newer standouts such as Dwyane Wade and Stephen Curry.
None of those made his top five "toughest players to face" list. As relayed by our own Baxter Holmes, here it is:
Top five players Kobe says he has faced: Olajuwon, MJ, Kevin Durant, LeBron James, Clyde Drexler. Adds that it's hard to pick just five.

— Baxter Holmes (@BaxterHolmes) December 21, 2015
Michael Jordan? No surprise. LeBron James? Not really either. Kevin Durant? When he's healthy, he's electric. And Hakeem Olajuwon? There's a reason they call him The Dream. The biggest surprise, perhaps, is Clyde Drexler -- but no one is about to claim he wasn't great.
The key point is the second thing Bryant told Holmes: It is hard to choose a top five from 1996 to 2015.
Tags:

SportsNation, Kobe Bryant, Los Angeles Lakers, Chicago Bulls, Oklahoma City Thunder, Houston Rockets, Portland Trail Blazers, Cleveland Cavaliers, Miami Heat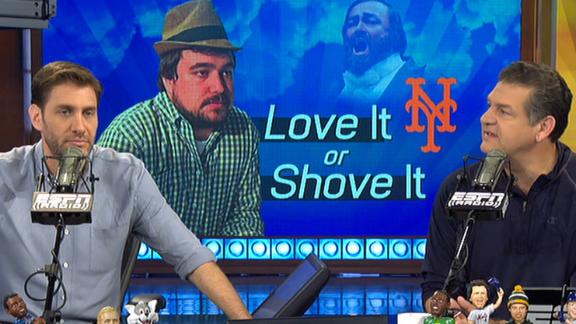 Kobe Bryant is saying goodbye. Tim Duncan isn't -- but he surely will soon. (Right?)
Both players soared over their generational counterparts and won five titles each, albeit in different ways. Kobe flashy, Duncan subdued. Kobe with mountainous highs and abyssal lows, Duncan with a steady run that makes us wonder if he can keep this up for a few more years.
But who was better? Mike and Mike discussed in the video above -- pointing out that it's very hard to choose between the two.
Now it's your turn:
Tags:

NBA, NBA, Los Angeles Lakers, Kobe Bryant, Tim Duncan, San Antonio Spurs, SportsNation