SportsNation Blog Archives

Philadelphia Phillies
Thirty-five years ago, Philly's four major sports teams nearly achieved unprecedented success when each squad advanced to the championship round of its respective sport -- with the Phillies walking away with a trophy.
The 2014-15 season was a far cry from that feat, as none of the Philadelphia teams even qualified for the postseason. A playoff-free year, combined with the departure of fan favorites such as Jimmy Rollins and LeSean McCoy, has cast a pall over the usually bright lights of Broad Street.
On a day when the struggles of the city's basketball team will be on full display in the NBA Draft lottery show (8 ET, ESPN), it seems an appropriate time to take a look at just how miserable Philly pro sports have been lately.
• • •
Sixers (18-64, missed playoffs)
Hair-pulling causes: Tanking talk has tormented fans recently, and it's hard to dispute those claims, as Philly is only the second team in the past 15 years to win fewer than 20 games in consecutive seasons. It's increasingly difficult to buy into general manager Sam Hinkie's rebuilding project, as the failed Michael Carter-Williams experiment and injuries to No. 1 overall picks Nerlens Noel and Joel Embiid relegated the lineup to mostly NBA castaways and D-Leaguers.
But on the bright side: Noel's strong finish to 2015, combined with Embiid's expected debut, gives the Sixers a formidable one-two inside punch. If the ping pong balls bounce their way tonight, the cornerstone perimeter star that has eluded the Sixers since Allen Iverson will be available to fortify the starting 5. And if Dario Saric is let out of his contract in Turkey, the playoffs are well within reach.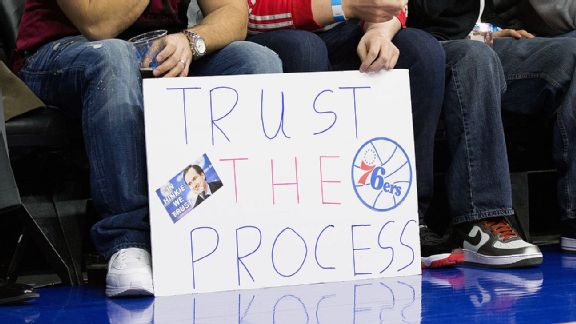 Bill Streicher/USA TODAY Sports
Eagles (10-6, missed playoffs) Hair-pulling causes: Turnovers played a major role in the Eagles' failed 2014 playoff bid. Turnover again was a hot topic once the offseason began, as Chip Kelly jettisoned fan favorites LeSean McCoy and Trent Cole, Jeremy Maclin left for the Chiefs, while DeMarco Murray and oft-injured Sam Bradford came aboard. McCoy's and Maclin's departures mark the first time in NFL history that a team lost its leading rusher and receiver following 1,000-yard campaigns.
But on the bright side: The Birds are the best bet on this list to end their playoff hiatus. Kelly has strung together consecutive 10-6 campaigns with the likes of Nick Foles and Mark Sanchez under center, so why wouldn't he be able to at least replicate that success with Bradford, a versatile ground attack and a revamped secondary?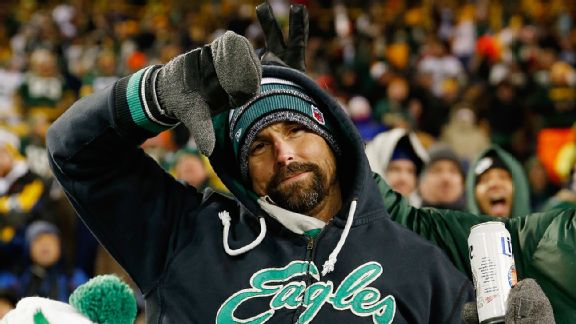 Mike Zarrilli/Getty Images
Flyers (33-31-18, missed playoffs)
Hair-pulling causes: After qualifying for the postseason in 16 out of 17 seasons from 1994 to 2012, the Flyers were shut out of postseason play for the second time in three years and only the 10th time in the franchise's 47-year history. Slow starts and struggles on the road doomed the underachieving Flyers and led to head coach Craig Berube's dismissal and Dave Hakstol's surprising hire.
But on the bright side: The first year under GM and former hero Ron Hextall was rocky, but two first-rounders -- the No. 7 pick, the team's highest since taking James van Riemsdyk second in 2007, and Tampa Bay's yet-to-be-determined pick -- afford him the opportunity to add firepower to a team that finished 21st in goals scored.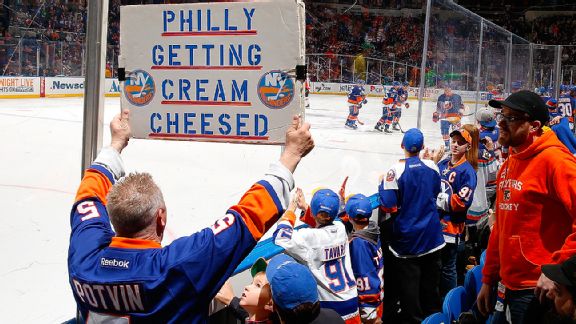 Mike Stobe/NHLI/Getty Images
Phillies (73-89 in '14 missed playoffs; 17-23 in '15, fourth in NL East

Hair-pulling causes: Some fans abandoned ship in the spring, and it looks like the team's horrendous start (they narrowly avoided an 11-24 record which would've been its worst since 1971) has alienated other loyalists and led to many half-empty nights at Citizen Bank Park. A punchless lineup around aging stars Ryan Howard and Chase Utley, as well as the Cole Hamels trade rumors, make it hard to gather much positive from a team that appears destined for its fourth consecutive non-winning season.
But on the bright side: The Phillies are tied with Chicago for the longest active win streak in the Majors at six games. Hamels is rounding back into All-Star form, Utley's bat has awoken, and shortstop Freddy Galvis and his team leading .341 average offers hope for the future.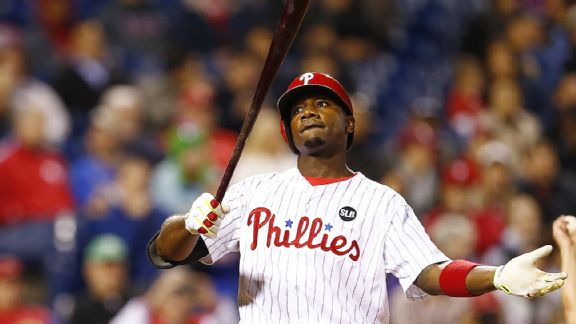 Rich Schultz/Getty Images