SportsNation Blog Archives

Baylor Bears
---
A battle of the point guards?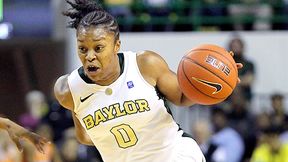 Brittney Griner is literally and figuratively the biggest star when No. 1 Baylor hosts No. 2 Connecticut, but does Odyssey Sims (above) give Baylor a big edge at point guard?

---
Who leads No. 2 Connecticut?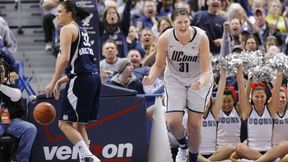 The unbeaten Huskies have a talented center of their own in sophomore Stefanie Dolson (above), but is she the best player on a team long defined by Maya Moore?

---
Just how good is Brittney Griner?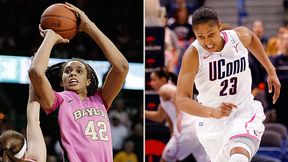 Speaking of Moore, she had a pretty good run with two titles and a record winning streak. But is Griner already a more dominant player?

---
Who is the Big 12's best coach?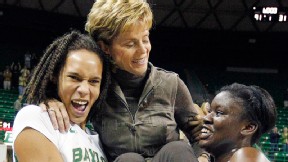 Baylor's Kim Mulkey already has one national championship, but is she the best coach in a conference with no shortage of big names?