SportsNation Blog Archives

Arron Asham
Sidney Crosby wasn't on the ice, but Thursday's game between the Penguins and Captials sure felt like a rivalry when Arron Asham and Jay Beagle dropped the gloves. Penguins tough guy Asham took exception to Beagle's roughing penalty on Kris Letang. The ensuing fight left Beagle on the ice and Asham skating away making gestures suggesting he put his opponent to sleep. All fair by the code of hockey?
"Beagle wasn't the victim here. He took liberties against a Penguins star, so he was made to square up. He was never at a disadvantage. He threw the first five punches. Asham got free and gave him the two-hit quit and that was it. " -- SN commenter kevinbgoetz35
"Goonery is dumb. Players should either fight to defend themselves, or not fight. Having a goon or two per team is easily the dumbest thing to evolve from the expansion of hockey in the 70s. Why can't we have old-time hockey? And that does NOT mean goonery." -- SN commenter CoachGangler
---
Example or embarrassment?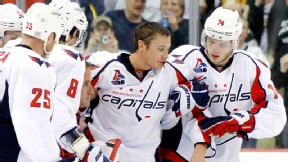 "Right there is what fighting is for. It was a message sent; there was a reason that fight happened. It wasn't just violence. It wasn't just two guys trying to put on a show." -- Barry Melrose

---
What about Asham's reaction?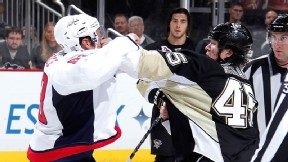 The fight may have been part of the hockey code, but what about Asham's gestures as he skated away and Beagle lay on the ice?

---
What is fighting's future?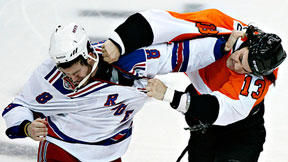 The NHL has cracked down on hits to the head during the course of play, but will fights like Thursday's ever be eliminated?

---
What about the Pens and Caps?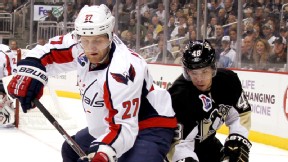 By the way, the Capitals beat the Penguins 3-2 in overtime to remain perfect and hand their otherwise unbeaten rivals a second overtime loss.