SportsNation Blog Archives

Baron Davis
---
Will Baron Davis thrive in Big Apple?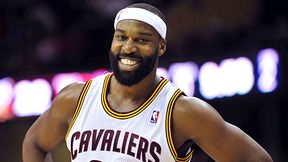 Baron Davis is headed to the Knicks, although it remains to be seen exactly when he'll be healthy enough to put on a uniform.

---
Is the game still in there?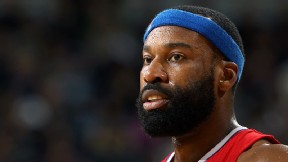 Granted, these are some big question marks, but Davis averaged 21.8 ppg and 7.6 apg as recently as the 2007-08 season. If his body and mind are right, is he still that guy?

---
Better than Chauncey Billups?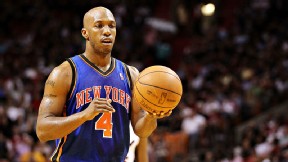 Davis won't cost the Knicks nearly as much as Chauncey Billups would have. But is their amnesty replacement worse than their amnesty castoff?

NBA Insider David Thorpe breaks down the NBA's summer leagues in the video above, including a very un-Olowokandi debut for No. 1 pick Blake Griffin. (Did you know Griffin has a low waist? Neither did we.) But as much or as little as we gain from summer league numbers -- Roy Hibbert has looked downright adequate, for crying out loud -- the real summer league comes with general managers and agents dueling over draft picks, luxury tax implications and free-agent offers.
The most recent news came Monday with the Magic matching the Mavericks' hefty offer to Marcin Gortat. Yes, we live in a world where Marcin Gortat's whereabouts for the next five years are a big deal. Get used to it. More than 90 percent of SportsNation feels like $34 million over five years might be a tad excessive for Gortat, but that's not really the question. When it comes to whether the Magic needed to pay it, voters are entirely divided.
So with many of the offseason's major addition and subtractions in the books, what do your NBA Power Rankings look like?
"

That premise might work if AI practiced with the team and could help Griffin in any way. He won't help or practice. Spending that kind of money for even 1yr. is a waste. They have enough wasted salaries as it is. They should get someone with a little character or desire who has enough talent to help. Not lead. AI will not lead. He is beyond that at this pt. in his career. When you practice with your team it is more about the act and not the effort.

"

-- paulc1955
"

LOL! Cuban and the Mavs went all in with 3 kings (casting aside a very good and young foward in Bass) and the Magic waited until the last second to play 4 aces. Now the Mavs only legit big man is Dampier. Better get to work Cuban and find a quality big if you hope to secure a shot at the 8th seed in the playoffs.

"

-- the_real_kman