SportsNation Blog Archives

Roy E. Williams Jr.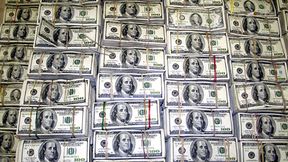 At least Roy Williams didn't invite Wade Phillips. After finally getting a win, the Cowboys coach might have had his appetite back. But Phillips aside, Cowboys rookie receiver Dez Bryant is carrying a much lighter wallet as payback for not wanting to carry shoulder pads in training camp, stuck with a dinner tab of nearly $55,000 after Williams invited the team's defense to join the offense at a local steakhouse.
Needless to say, a check that size is the kind of thing that gets people talking, more than 1,000 people in the comments on the original story. There seem to be three basic arguments, as laid out by ESPN Dallas commenters below. Which do you think is the truth?
"I can't stand the Cowboys, but he pumped money back into the economy. The money goes to the owner of the restaurant who will spend it elsewhere, and helps to pay the staff salaries as well as hopefully an awesome payday for the waiters. Stop hating on something that helps our economy, as well as what is probably a hard-working staff." -- daytight
"Pretty hilarious, IMO. A bit of a waste of money obviously, but they earned it, and really, is it any more wasteful than a 10th car? People with lots of money spend it in stupid ways. Keep in mind though that most of them make significant donations to charity, both in time and money." -- puckettfan617
"I have recently got out of the teaching profession but my wife is still there. $55,000 is more than either of us made, with a masters degree, after 10 years in the classroom. Drop $10,000 a few times on some teachers. I understand it is Roy's payback, but seriously, this makes "normal" underpaid people a little upset." -- Matthewgb50