SportsNation Blog Archives

CC Sabathia
CC Sabathia is known primarily for two things: being one of the best pitchers in baseball, and being probably the biggest pitcher in baseball. If this latest photo is any indication, however, CC may have slimmed down dramatically in the offseason:
You never know who you will run into at the @nyknicks game! Thx @amuary_nolasco for the pic #msg #nymade pic.twitter.com/isibSQQjtr

— CC Sabathia (@CC_Sabathia) February 13, 2014
For his own part, Sabathia said his weight loss (from a high of 315 to a more svelte 275) was prompted by a decision to look after his long-term health. He struggled a bit last season, but now that he seems used to his smaller frame, it'll be interesting to see how he fares in 2014.
What's $30 million between friends? Instead of testing free agency, CC Sabathia is staying put after agreeing to a new deal with the Yankees that adds a year and $30 million to what he was set to make from his old deal. It's difficult to doubt Sabathia's value on the mound, but do you doubt his contention that the whole opt-out saga wasn't about money?
"No brainer for the Yanks. He takes the ball every start and takes a lot of pressure off the rest of the staff. Better to pay him well than start looking for projects out there." -- SN commenter TML954
"I would like to dedicate Billy Joel's, 'Honesty,' to CC. More power to him for getting the bigger contract, but spare us the nonsense that money had nothing to do with it!" -- SN commenter displaced new yorker
---
What was it all about?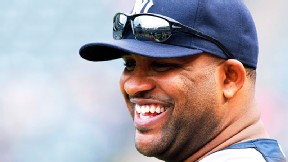 Whether or not there is anything wrong with following the money, do you buy Sabathia's contention that dollars weren't the big factor?

---
Will Sabathia get to 300 wins?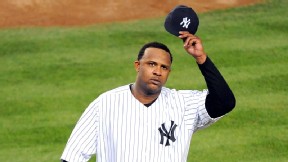 Given his age and record thus far, Sabathia looks like the best bet among active pitchers to get to 300 wins, but how good a bet is it?

---
Will this be Sabathia's final payday?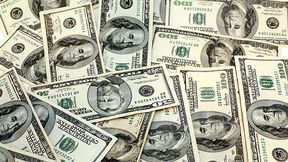 Sabathia said he wants to finish his career with the Yankees, but will he still be good enough at the end of this deal to attract bidders?

---
The best over-30 arm money can buy?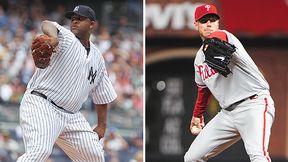 If you've got $122 million to spend over five years on a pitcher who probably isn't going to get any better, is it Sabathia, Roy Halladay or someone else?

---
What's the market for C.J. Wilson?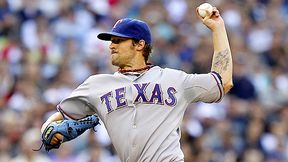 With Sabathia off the market (that he was never on), C.J. Wilson is the biggest pitching prize. Will he get a deal like those given to A.J. Burnett in 2008 and John Lackey in 2009?

The expected pitching duel between Justin Verlander and CC Sabathia never quite developed in Game 3 between the Tigers and Yankees. Verlander was sharp enough, striking out 11 in eight innings and earning the win to put his team within a game of the ALCS, but Sabathia was gone shy of six full innings after allowing six walks and seven hits.
"I do agree that Sabathia wasn't getting quite the same calls that Verlander was -- Sabathia made some pitches that were right on the black and didn't get the call -- but in the end, like Sabathia said, 'That's baseball.' You can't use the umpire as an excuse." -- SN commenter nksj28
---
Did the strike zone beat Sabathia?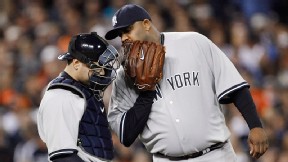 "I actually thought [Sabathia] made good pitches and I thought the zone was small. No disrespect to anyone, but that's what I thought." -- Yankees manager Joe Girardi.

---
Is October not Sabathia's month?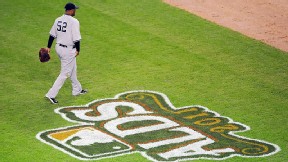 It's not as if Sabathia can't pitch October gems -- he was 2-0 with a 1.13 ERA in the 2009 ALCS. But how do you explain one of baseball's best aces generally struggling?

---
The incredible shrinking strike zone?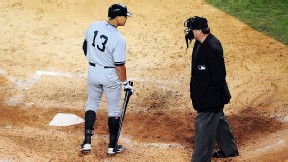 Verlander worked with the same strike zone, so maybe it wasn't a deciding factor. But is an umpire squeezing aces more annoying than a referee sending stars to the bench?

What does baseball do for an encore after a wild finish to the regular season? Justin Verlander battling CC Sabathia is a good start. Michael Wilbon aptly compared the duel to Bob Gibson against Sandy Koufax. Another might be Gibson against another Tigers ace, 30-game winner Denny McLain, in the 1968 World Series. Gibson allowed one earned run in two meetings against McLain. Will either ace live up to that tonight?
"For some reason, I have a feeling this isn't gonna be the pitcher's duel we expected. Yankees know Verlander and Tigers know CC." -- SN commenter tellini415
"People forget that the playoffs are a completely different environment. Verlander has a 5+ postseason era, much too high expectations for him coming in to the series. Tigers offense don't hold a candle to the Yanks." -- SN commenter concrow42193
---
Which team has more on the line?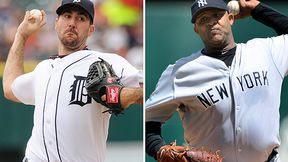 The Yankees were 52-29 at home in the regular season and have question marks in the rotation after Sabathia. So does Sabathia need a win more?

---
Will this be a pitching duel?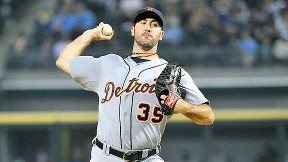 Verlander twice allowed three earned runs against the Yankees this season, but will it take fewer runs than that to win this one?

---
Who has more staying power?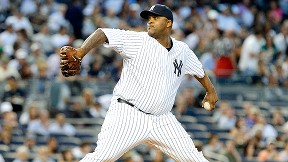 There isn't much question that Verlander ruled the 2011 regular season, but does Sabathia's consistency (17 or more wins in each of past five seasons) rule?

---
Is this the ultimate matchup?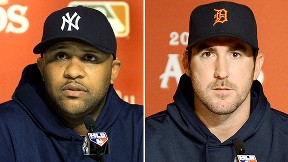 With apologies to Ian Kennedy, C.J. Wilson and others, the postseason offers some intriguing matchups with four proven aces.