SportsNation Blog Archives

Pittsburgh Penguins
In the NBA, "gone fishin'" is a bad thing.
In hockey, it's a conduit for awesomeness. Case-in-point: the maritime adventures of Pittsburgh Penguins star center Evgeni Malkin, who recently took to the sea and snagged a pair of quite sizable fish:
Then Malkin decided to go diving ...
... where he found WHOA WATCH OUT EVGENI IT'S HUGE!!!!
Turns out that's just a whale shark, which is not a known danger to humans. In truth, this isn't even close Malkin's must frightening run-in with a Shark.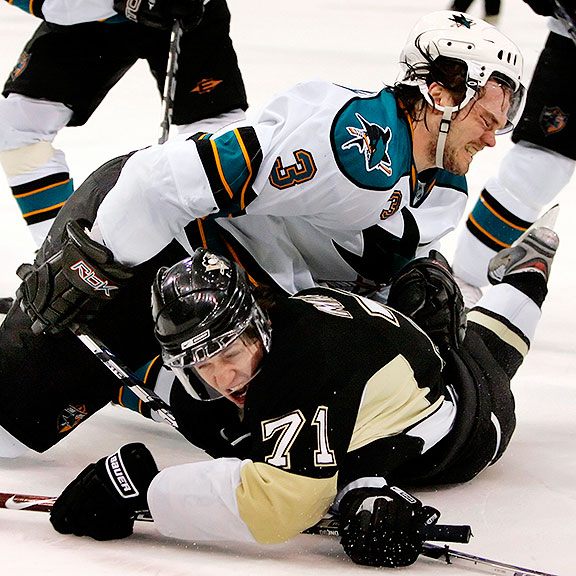 AP Photo/Gene J. Puskar
And hey, at least Malkin didn't actually ride the whale shark like this guy.
Jared Wickerham/Getty Images
Your NHL playoff predictions?
Which team will win each second-round playoff series? Cast your votes below!
NHL playoff predictions?
The first round of the NHL playoffs is well underway, with some series over and others staying close to the end. What are your predictions?
The NHL in 2013-14
The start of the season might be months away, but that didn't stop the NHL from making news Friday, as the league released its schedule, revealed the names of its four divisions (Atlantic, Metropolitan, Central and Pacific) and agreed to halt play and allow its stars to compete in the Sochi Olympics. So yeah, there's a lot of time to think about it -- and a lot to digest as we look toward the 2013-14 season.