SportsNation Blog Archives

Chad Ochocinco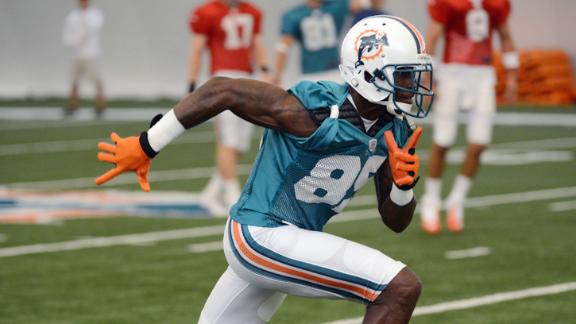 The Miami Dolphins released Chad Johnson on Sunday night, one day after he was arrested and charged with domestic battery. The 34-year-old wide receiver is coming off his worst NFL season since entering the league in 2001. Does Johnson have anything left in the tank to give to a team?
---
Will he contribute?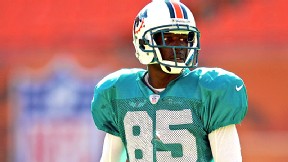 At age 34 and in his 12th NFL season, how much would Chad Johnson be able to help a team?

MTandrei: "The question becomes whether or not another team takes a chance on him. I say no, but you never know."
pmully.94: "he sucked in camp. His skills obviously diminished by the time he got to NE. His superstar ego has yet to come to reality and realize he's a below average receiver."
Panther726: "If the Seahawks took a chance on T.O. then I would think some team is going to pick him up."
Kpowell0710: "Great move by the Dolphins not to keep him but he was seriously the best WR on the team......1-800-plaxico"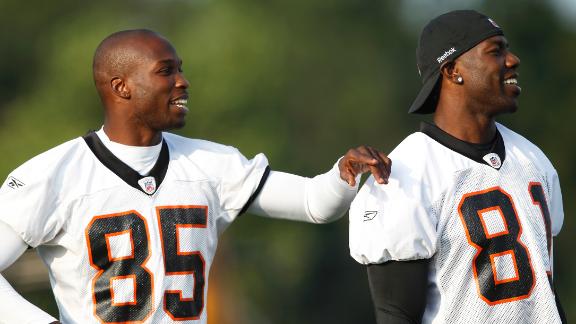 On Thurday, "First Take" debated which new wide receiver will have the biggest impact on his new team. Randy Moss, Terrell Owens and Chad Johnson have either struggled of late or been out of football entirely, but they're all looking to recapture their talent this season. Christian Fauria thinks Moss will make the 49ers real contenders, but Skip Bayless isn't so sure -- he has Chad Johnson as his sleeper pick. What's your take?
Tags:

NFL, Miami Dolphins, San Francisco 49ers, Seattle Seahawks, Chad Johnson, Randy Moss, Terrell Owens
Chad Ochocinco is changing his last name again, this time back to Johnson. Which Chad did you prefer?
BrazilGod: "He'll be lucky to have over Ochocinco yards this season."
SportsFan4147: "Chad unlike T.O. has always kept his "stunts" fun and ENTERTAINING, yet people wanna hate on him for being charismatic and entertaining, whereas T.O. has always had an "all about ME" under tone to his antics, so I get the hate there, but I'll NEVER understand why Chad is hated on for being entertaining, fun and engaging with fans!!"
thecusefan94: "Has anybody else noticed he hasn't been good since he was Chad Johnson?"
TheeLyrixx: "Now that he's back to being the old Chad Johnson, i hope he re-emerges in the nfl with stats to match the old Chad Johnson. Good Luck Chad! "
stevenwenk: "Good move, maybe he will stop talking and being flashy, get back to being Johnson and playing football."



Join the conversation or respond by signing in or creating a profile and blogging.