SportsNation Blog Archives

San Jose Sharks
In the NBA, "gone fishin'" is a bad thing.
In hockey, it's a conduit for awesomeness. Case-in-point: the maritime adventures of Pittsburgh Penguins star center Evgeni Malkin, who recently took to the sea and snagged a pair of quite sizable fish:
Then Malkin decided to go diving ...
... where he found WHOA WATCH OUT EVGENI IT'S HUGE!!!!
Turns out that's just a whale shark, which is not a known danger to humans. In truth, this isn't even close Malkin's must frightening run-in with a Shark.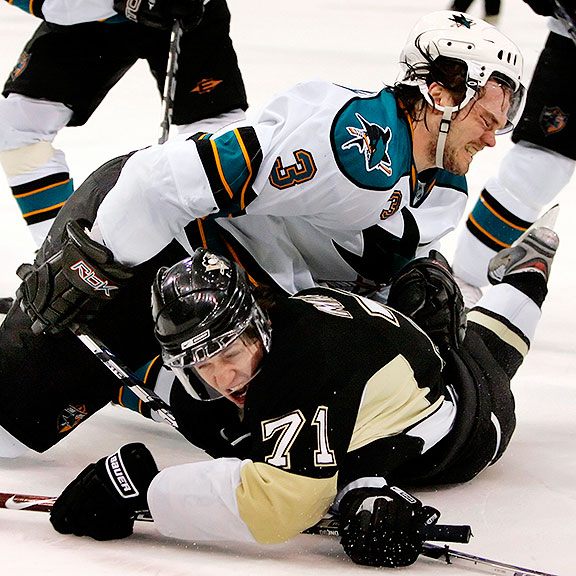 AP Photo/Gene J. Puskar
And hey, at least Malkin didn't actually ride the whale shark like this guy.