SportsNation Blog Archives

ESPNDB NBA
With free agency period set to begin July 1, teams are taking a good look at their rosters and deciding which players should be kept and which should be dealt. The NBA 5-on-5 crew analyzed some of the most notable names on the market and debated who will be packing their bags this summer. What's your take? Vote below and join the conversation.
---
Trade or keep: Eric Bledsoe?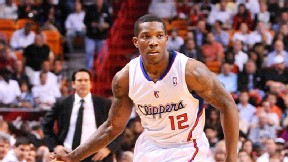 2012-13 stats: 8.5 PPG, 3.1 APG, 3.0 RPG

---
Trade or keep: Garnett and/or Pierce?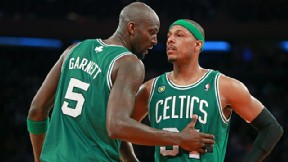 Garnett 2012-13 stats: 14.8 PPG, 7.8 RPG
Pierce 2012-13 stats: 18.6 PPG, 4.8 APG, 6.3 RPG

---
Trade or keep: Luol Deng?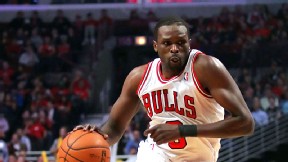 2012-13 stats: 16.5 PPG, 3.0 APG, 6.3 RPG

---
Trade or keep: DeAndre Jordan?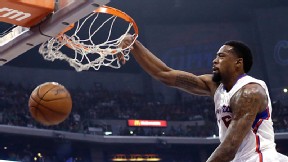 2012-13 stats: 8.8 PPG, 7.2 RPG, 1.4 BLKPG

---
Trade or keep: Rajon Rondo?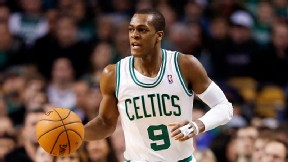 2012-13 stats: 13.7 PPG, 11.1 APG, 5.6 RPG

Garrett W. Ellwood/NBAE/Getty Images
Jason Kidd lands Nets coaching job
Shortly after announcing his retirement as a player, Jason Kidd will become <a href="http://espn.go.com/new-york/nba/story/_/id/9378352/brooklyn-nets-hire-jason-kidd-sources">the next coach of the Nets</a>. Lots of ex-players have become coaches, but most have done so after first working as an assistant or media analyst. Would Kidd be a good fit in Brooklyn? How will the Nets fare with him at the helm? Vote below!
By

How should the NBA fix flopping?

How should NBA fix flopping?

NBA commissioner David Stern says the league's current flopping policy doesn't do enough to discourage the practice. What should the league do differently? Is flopping a significant problem or more of an issue during the playoffs, when the stakes are higher? Would suspensions do more than fines to keep players honest about fouls? Or should the NBA use replay to find and penalize floppers during games? Vote below!