SportsNation Blog Archives

Stan Wawrinka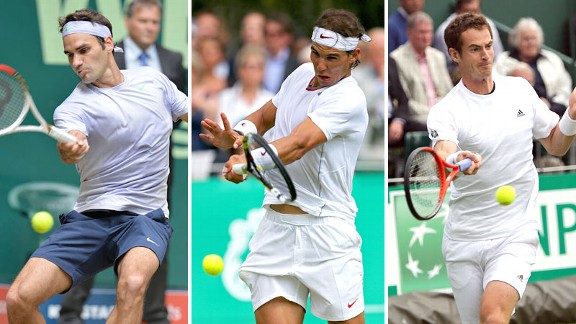 The top three seeds in the 2013 US Open make up the past three winners of the final Grand Slam of the season. The tournament's top seed, Novak Djokovic, would like to avenge last year's five-set loss to 3-seed Andy Murray, while No. 2 seed Rafael Nadal looks to be the last man standing on Arthur Ashe Court for the first time since 2010. Who will take home the title? Click the images below to set your rankings!
More: Rank US Open women's contenders


US Open men's contenders

Tomas Berdych

Tomas Berdych
ATP ranking: 5
US Open seed: 5

Juan Martin del Potro

Juan Martin del Potro
ATP ranking: 6
US Open seed: 6

Novak Djokovic

Novak Djokovic
ATP ranking: 1
US Open seed: 1

Roger Federer

Roger Federer
ATP ranking: 7
US Open seed: 7

David Ferrer

David Ferrer
ATP ranking: 4
US Open seed: 4

Richard Gasquet

Richard Gasquet
ATP ranking: 9
US Open seed: 8

Andy Murray

Andy Murray
ATP ranking: 3
US Open seed: 3

Rafael Nadal

Rafael Nadal
ATP ranking: 2
US Open seed: 2

Milos Raonic

Milos Raonic
ATP ranking: 11
US Open seed: 10

Stanislas Wawrinka

Stanislas Wawrinka
ATP ranking: 10
US Open seed: 9
Your Rankings
1.

2.

3.

4.

5.

6.

7.

8.

9.

10.