SportsNation Blog Archives

Angelique Kerber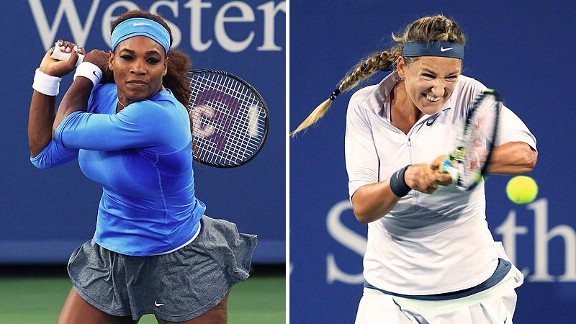 Serena Williams enters the 2013 US Open as the tournament's top seed with hopes of winning back-to-back titles at Flushing Meadows for the first time in her career. Standing in her way will be a host of talent including last year's runner-up and this year's No. 2 seed, Victoria Azarenka. Who will win the final Grand Slam of the season? Set your rankings!
More: Rank US Open men's contenders


U.S. Open women's contenders

Victoria Azarenka

Victoria Azarenka
WTA ranking: 2
U.S. Open seed: 2

Sara Errani

Sara Errani
WTA ranking: 5
U.S. Open seed: 4

Jelena Jankovic

Jelena Jankovic
WTA ranking: 11
U.S. Open seed: 9

Angelique Kerber

Angelique Kerber
WTA ranking: 10
U.S. Open seed: 8

Petra Kvitova

Petra Kvitova
WTA ranking: 9
U.S. Open seed: 7

Li Na

Li Na
WTA ranking: 6
U.S. Open seed: 5

Agnieszka Radwanska

Agnieszka Radwanska
WTA ranking: 4
U.S. Open seed: 3
Roberta Vinci

Roberta Vinci
WTA ranking: 12
U.S. Open seed: 10

Serena Williams

Serena Williams
WTA ranking: 1
U.S. Open seed: 1

Caroline Wozniacki

Caroline Wozniacki
WTA ranking: 8
U.S. Open seed: 6
Your Rankings
1.

2.

3.

4.

5.

6.

7.

8.

9.

10.