SportsNation Blog Archives

Brett Favre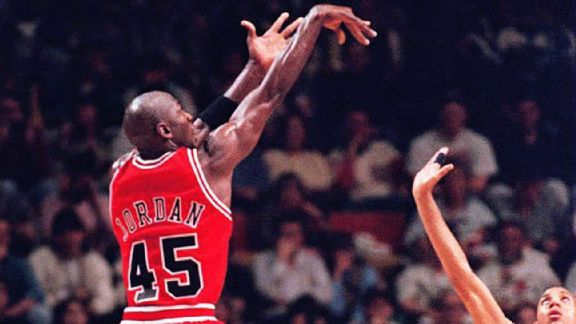 John Ruthroff/AFP/Getty Images
Michael Jordan
Retired: 1993, 1998, 2003
On March 18, 1995 -- 20 years ago! -- Michael Jordan and the Bulls announced that he would rejoin the team and play in the following day's nationally televised game against the Pacers.
Jordan went 7-for-28 from the field, scoring 19 points, dishing out six assists and grabbing six rebounds. He would go on to lead Chicago to three additional championships (1996-98) as well as an NBA-record 72 regular-season wins in the 1995-96 season.
Here are other notable athletes who called it quits only to come back to give their sport another go: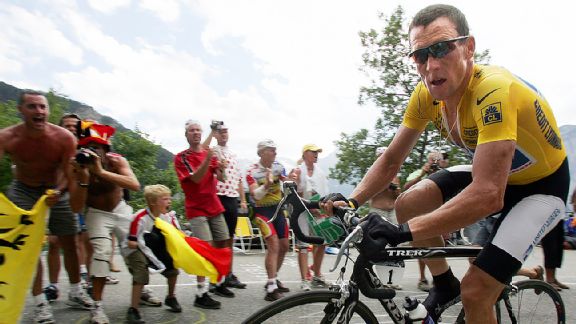 PatrickKovarik/AFP/Getty Images
Lance Armstrong
Retired: 2005, 2011
Armstrong retired in 2005 after a record seventh consecutive Tour de France victory, though it would eventually be stripped because of his steroid scandal. On Sept. 9, 2008 he announced he would return, but would never finish first again (he finished third and 23rd in the 2009 and 2010 Tour de France races). Armstrong left the cycling world again in 2011 while facing a federal investigation into doping allegations.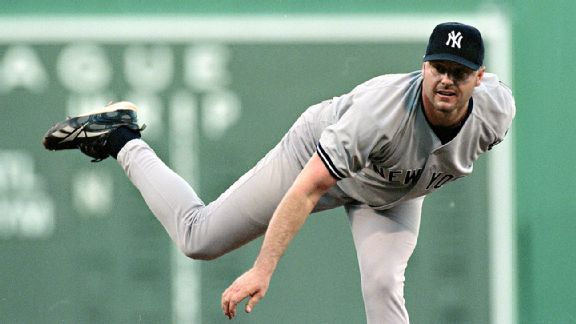 Doug Pensinger/Getty Images
Roger Clemens
Retired: 2003, 2006, 2007
"The Rocket" retired from the big leagues a few times. He first retired in 2003 after six Cy Young Awards and one World Series win with the New York Yankees. Clemens came back in 2004 to play for the Houston Astros and captured his seventh Cy Young. In 2006, he retired again before returning again for another stint with the Yankees. Clemens would finally hang up the cleats for good in 2007, at the age of 45.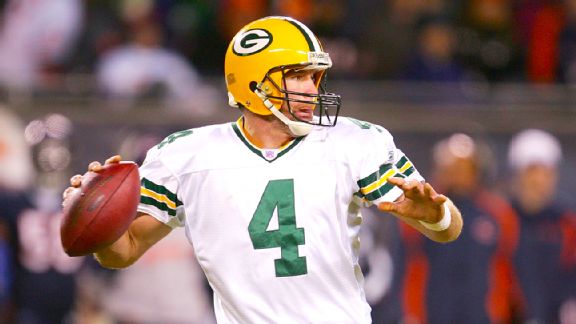 Jonathan Daniel/Getty ImagesBrett Favre more than earned his spot in the Packers' ring of honor.
Brett Favre
Retired: 2008, 2009, 2011
It probably isn't easy for any player to give up playing their respective sport, but it seemed especially hard for Favre. No. 4 formally retired in 2008 only to come back a few months later. But the Green Bay Packers were ready to move on with quarterback Aaron Rodgers, so they traded Favre to the New York Jets that year. He played for one season before retiring again on Feb. 11, 2009. But Favre wasn't done yet. The winningest quarterback in NFL history came out of retirement again a few months later to play for the Minnesota Vikings until finally retiring for good in 2011.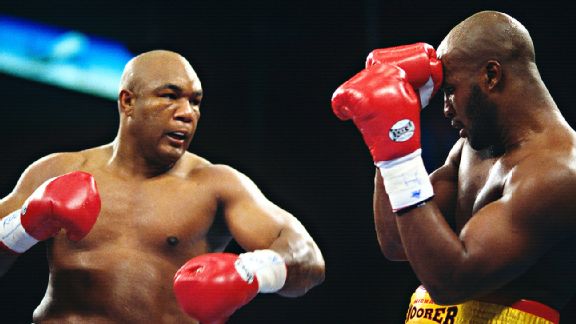 Getty Images
George Foreman
Retired: 1977, 1997
Foreman came back 10 years after his retirement in 1977 at the age of 38. In 1994, nearly two decades after he last held a title, Foreman beat Michael Moorer for the WBA, IBA and lineal heavyweight championships. This made Foreman a rather improbable champion at the age of 45.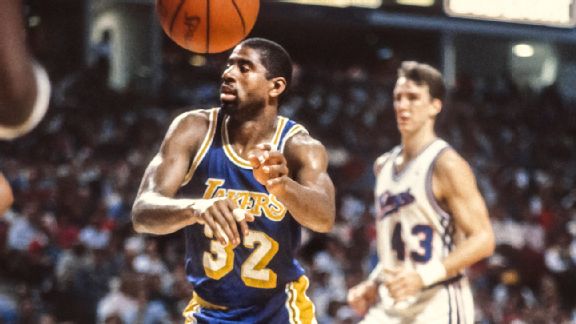 David Madison/Getty Images
Magic Johnson
Retired: 1991, 1996
Johnson's circumstances are unique among the athletes on this list. Before the 1991-1992 NBA season, he found out he tested positive for HIV and announced in a news conference that he would retire immediately. In 2011, Johnson told Los Angeles Times columnist Bill Plaschke, "If I knew what I know now, I wouldn't have retired," referring to the misconception at that time that he could spread the disease through minor contact. In 1995, at the age of 36, Johnson returned to the Lakers and averaged 14.6 points, 6.9 assists and 5.7 rebounds per game before retiring permanently after that season.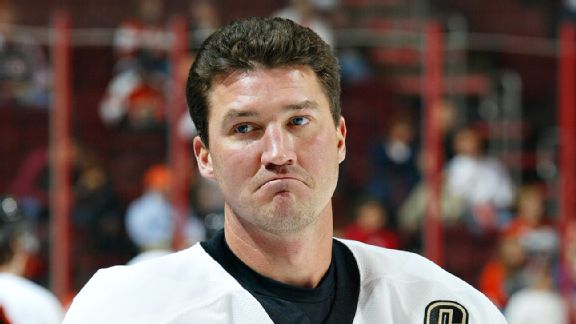 Getty ImagesNeither Father Time nor Hodgkin lymphoma could keep Mario Lemieux off the ice.
Mario Lemieux
Retired: 1997, 2006
Super Mario retired from the Penguins after the 1997 NHL playoffs but returned to the ice in 2000 and won a gold medal with Team Canada at the 2002 Winter Olympics. Then, after several health setbacks and the cancellation of the 2005 season, Lemieux retired for good in 2006.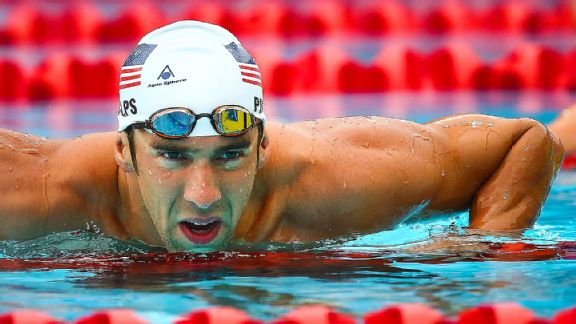 Patrick Hamilton/AFP/Getty Images
Michael Phelps
Retired: 2012
After the 2012 Olympics in London, the most decorated athlete in Olympics history took a break from the pool and retired from swimming. The 22-time Olympic medalist came back in 2014 with plenty of time to prepare for the 2016 Olympics in Rio de Janeiro.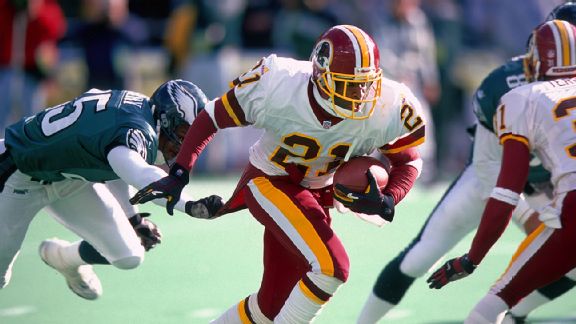 George Gojkovich/Getty Images
Deion Sanders
Retired: 2001, 2005
Sanders, who lived up to his "Prime Time" nickname during his several successful seasons with the Cowboys, retired in 2001 after a one-year stint with the Washington Redskins. In 2004, Sanders returned to the gridiron after signing a one-year deal with the Baltimore Ravens. That season, Sanders recorded five interceptions before retiring again.
Gregory Shamus/Getty Images
Ricky Williams
Retired: 2004, 2012
Facing a four-game suspension in 2004 for violating the NFL's drug policy, Williams shockingly announced his retirement. He returned in 2005, then left to spend a season in the Canadian Football League in 2006. Williams found his way back into the NFL in 2007 to play for his former team, the Miami Dolphins, until 2010. In 2011, Williams played for the Ravens before officially calling it a career again. Despite bouncing around a few times, Williams tallied 10,009 yards and 74 rushing touchdowns in 11 NFL seasons.
Brett Favre and the Packers seem to be forming their own mutual admiration society these days, as the former quarterback continues his reconciliation with the team that made him a legend. Favre went so far as to say that Aaron Rodgers will ''shatter'' his many records. Rodgers is an exceptional quarterback, but he'll have a long way to go before catching Favre -- his later years may have been more drama than production, but Favre played at a high level for a very long time.
CHAZZDASPAZZ: "Aaron is a great QB! But to average 5,000 yards a season for 10 more years? I don't see that happening."
David47083: "Rodgers won't shatter Favre's interception record -- that one's safe!"
ryyyang: "I don't know if Rodgers will pass Favre in any of those categories. Favre played 19 seasons. Rodgers didn't start until his 4th or 5th season and he's already 8 seasons in. No way Rodgers will play as long as Favre. It's not whether he CAN do it, it's whether he'll be playing long enough TO do it."
Captaingumby4: "If the league continues down this path of having a pass first, run later philosophy, with Rodgers' efficiency as a passer, it is very possible he breaks Favre's records."
Chex Lemeneux 21: "This newfound bromance is good to see and all, but Rodgers (as great as he is) won't be 'shattering' any records."
xX Mets Rule Xx: "When it's all said and done, I think Aaron's per season stat line will look better than Favre's. But career-wise, playing for so long allowed Brett to set those records. I dunno if Rodgers can play that long."
What do you think? Leave your comments below.
On Friday, "First Take" debated Brett Favre saying that he played with the Vikings in 2010 because "the money was too good." Stephen A. Smith has a total problem with Favre's statement, saying it was selfish and all about Favre, but Skip Bayless has a different tack. What's your take?
It's all fun and games until Jim Irsay sends Adam Vinatieri, Dwight Freeney, Jeff Saturday and a plane to Mississippi. With suggestions abounding that Peyton Manning may not be ready to start the regular season, Colts owner Jim Irsay tweeted over the weekend that he was in Brett Favre's hometown of Hattiesburg, Miss.
"I'd be trying to get Kurt Warner to come back well before Brett Farve." -- SN commenter drinkingbeerisasport
"Favre wouldn't help the Colts now. Besides being old, he's out of shape, doesn't know the plays or personnel. It would take weeks for him to get in a position to help the team. That is why he had a poor year last year -- after a great year the season before. He showed up at camp really late, and that doesn't work when you are 40." -- SN commenter vamagman
---
Take a left at Albuquerque?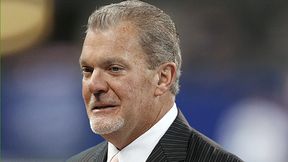 "Brad,I'm in Hattiesburg...is it right or left at the Firechief?" -- Jim Irsay on Twitter (@JimIrsay)

---
Who will hold the record?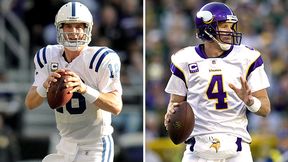 If Favre stays retired, Manning needs just 110 touchdown passes to break his record. But is this slow recovery from neck surgery an indication that age may catch Manning first?

---
Meeting of the masters?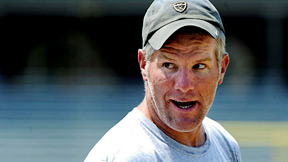 Manning and Favre in the same city would be a collision of two of the all-time greats. All-time great quarterbacks, sure, but also all-time great commercial stars.