SportsNation Blog Archives

Jim Thome
For a guy who will go down in history as one of the most patient hitters ever to pick up a bat, currently ranking eighth in career walks, Jim Thome seemed to be in a hurry to get to a milestone. Blasts in back-to-back plate appearances against the Tigers made Thome the eighth player to reach 600 career home runs. But does that make him one of the greatest sluggers of all time? Rank 'Em: Who rules the 600-HR club?
"It's tough to say he should definitely be a Hall of Famer. He was never one of the dominant players of his era (just look at his salary over the years), and he was never the best hitter in the league. Don't get me wrong, he is great, but isn't the HOF for players that dominate the game?" -- SN commenter niromdarb
"Take into account many of his contemporaries were obviously juicing, skewing statistics, and getting big contracts because of it. Yes, he didn't "dominate" the league during his prime (only hitting 40-plus homers SIX TIMES!) because cartoonish roided freaks were "dominating." For his career, he's on base 40 percent of the time! With 600 homers! And no trace of roids! Longevity should have some factor in voting for the Hall and Thome obviously has that." -- SN commenter 80watt
---
Will Cooperstown call quickly?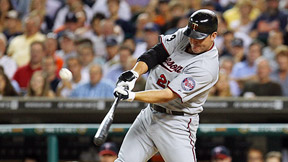 Every player with 600 home runs who appeared on a Hall of Fame ballot reached Cooperstown on the first try. Then again, that list currently consists of Hank Aaron, Willie Mays and Babe Ruth.

---
What's in a label?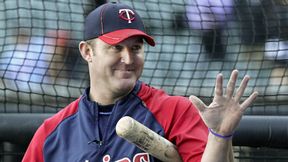 What do you think of when you think of Jim Thome? It probably isn't that he's eighth in career walks or second in strikeouts, but is it his slugging?

---
Is 600 bigger than 3,000?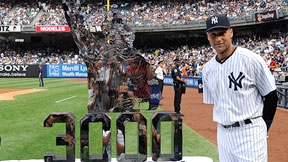 If you go by scarcity, eight members of the 600-HR club trumps 28 members of the 3,000-hit club. But has the homer's stature taken a big enough hit to overcome that math?