SportsNation Blog Archives

SportsNation Quizzes
The World Cup is a place for astonishing highlights. And we're not talking about the soccer.
No, we're referring to the haircuts, a great source of personal expression for players across all continents. Some are outlandish. Some are muted yet still recognizable. So we ask: How well can you identify these locks? Check out our photo below, and then take the quiz!
Note: Last names OK in quiz.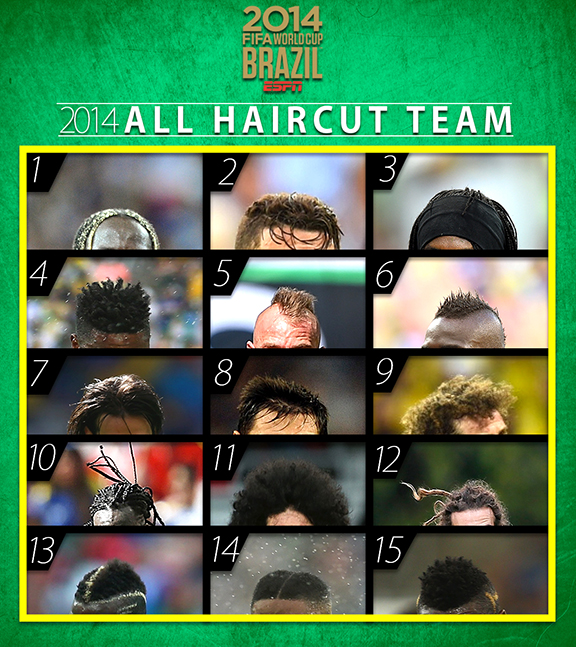 ESPN Illustration
Quiz not working? Give up? Check out all the members All-Haircuts Team, revealed!