SportsNation Blog Archives

Nnamdi Asomugha
Two years ago, Nnamdi Asomugha was the most coveted free agent in the NFL. Now he's headed back on the market, as sources say he'll be released by the Eagles on Tuesday. Asomugha's tenure in Philadelphia was a letdown, as he failed to make the Pro Bowl in either season, and talk of a "dream team" led to a reality of back-to-back nonplayoff years. So can Asomugha return to the level of play we saw from him in Oakland? And would you want your favorite team to sign him? Cast your votes!
---
Nnamdi free-agency tour, take 2
Highlight moments were few and far between for Nnamdi Asomugha in Philadelphia. So how sought out will he be in this year's free-agent market?

---
From "dream team" to nightmare
Nnamdi Asomugha's arrival in Philadelphia sparked "dream team" talk. Instead, the Eagles went 12-20 over the past two seasons.

It's no South Beach, but Philadelphia is getting pretty good at amassing talent. Just as the Phillies shook up baseball by adding Cliff Lee to Roy Halladay and Cole Hamels, the Eagles turned heads in the NFL by adding Nnamdi Asomugha to Asante Samuel and Dominique Rodgers-Cromartie. But will Samuel stick around to make it a full-fledged superstar trio?
More moves: Donovan McNabb | Albert Haynesworth | Kevin Kolb | Santonio Holmes | Matt Hasselbeck | Sidney Rice | Reggie Bush | Johnathan Joseph | Plaxico Burress
---
How many is too many?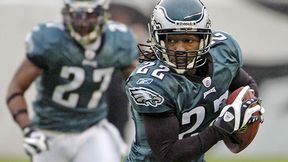 Samuel reported to camp Monday, but he sounded less than enthused about any uncertainty with the team's secondary depth chart. Are three good cornerbacks the perfect number or one too many?

---
Who is Asomugha's Robin?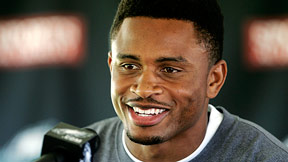 We're going to go out on a limb and say the grinning new guy is locked in, but who should be paired with him: the 30-year-old Samuel or the 25-year-old Rodgers-Cromartie?

---
The perfect arrangement?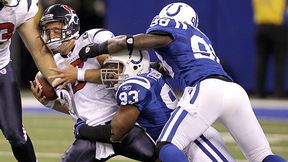 It won't be Asomugha and Darrelle Revis, but the Eagles will have two shutdown corners. Is that a bigger defensive prize than two elite rushers like Dwight Freeney and Robert Mathis?

---
Who was the real prize?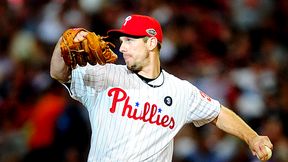 Lee was surely going to the Yankees or Rangers. Asomugha was destined for the Jets or Texans. In which case did Philadelphia pull a bigger coup?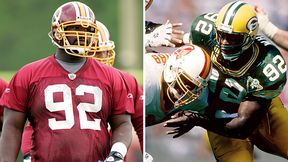 When a player who signed for $41 million in guaranteed money earlier in the year is sitting out practices and talking about normal "wear and tear" during the first week of August, well, it's not the kind of thing that will help comparisons to Reggie White. But Albert Haynesworth returned to practice earlier this week after sitting out a few rounds of training camp, averting the kind of health-care crisis that would capture D.C.'s attention more than anything on Capitol Hill.
Aside from Clinton Portis, Haynesworth is the player SportsNation feels the Redskins could least afford to lose to serious injury, no small feat of public recognition for a guy who plays on the defensive line. But if Haynesworth is the Redskins' best defensive player, is he the league's best defensive player? He's not a pure pass-rushing force like DeMarcus Ware, or a shut-down corner like Nnamdi Asomugha, but it's tough to put a guy who closes down the middle of the line anywhere other than No. 1.
"

Haynesworth is a Beast.. I don't know if I've seen one Person make such a diffeence on the defensive side of the ball, since Reggie White.

"

-- galyssa427
"

you guys paid way to much for big al watch out he's going to get injuryed right away.

"

-- titans_freak23