SportsNation Blog Archives

Norris Cole
The list of teams that have come back to win their series after going down 3-1 in the NBA finals is short. Actually, it's nonexistent. That's probably not what the Thunder want to be thinking about after losing Game 4, especially considering the awkward fashion in which they fumbled the game away. Russell Westbrook had a costly and bizarre foul after an otherwise stellar performance, James Harden was a non-factor, and Kevin Durant started looking an awful lot like a guy who can only score. There's a first time for everything, but history is against the Thunder as they gear up for Game 5.
---
Westbrook's night?
Russell Westbrook was unstoppable for most of the game, but seemed to think that the shot-clock had reset when he fouled Mario Chalmers with only seconds remaining.

---
Harden a factor?
James Harden was supposed to be the Thunder's secret weapon in these playoffs, but last night, he managed a mere eight points in 37 minutes.

---
LeBron's injury?
LeBron James seemed to be hurting after a hard fall late in the fourth quarter, but the Heat may have just been careful with their superstar.

---
Fans upset?
Thunder fans will no doubt not be happy if their team loses, especially in this fashion, but we know another fanbase that does not want to see LeBron James win a title.

---
Good to know Norris Cole is there?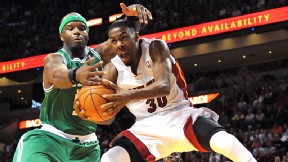 Heat rookie Norris Cole scored 14 fourth-quarter points to stave off a comeback by the Celtics. Is that good news or bad news for the Heat?

---
Should we get used to the name?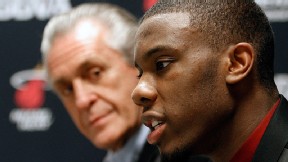 Only 15 percent of SN knew who Cole was before Tuesday night, but do you see the first-round pick earning a starting job?

---
More clutch than the other guy?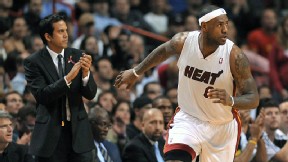 Tuesday's game didn't come down to one shot, but would you trust Cole ahead of the guy who scored two points in the final quarter?

---
Too soon for an opening statement?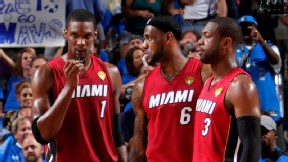 To give James his due, he did have 37 points in an opening road win against the Mavericks. But how impressive is that win and one against the Celtics without Paul Pierce?